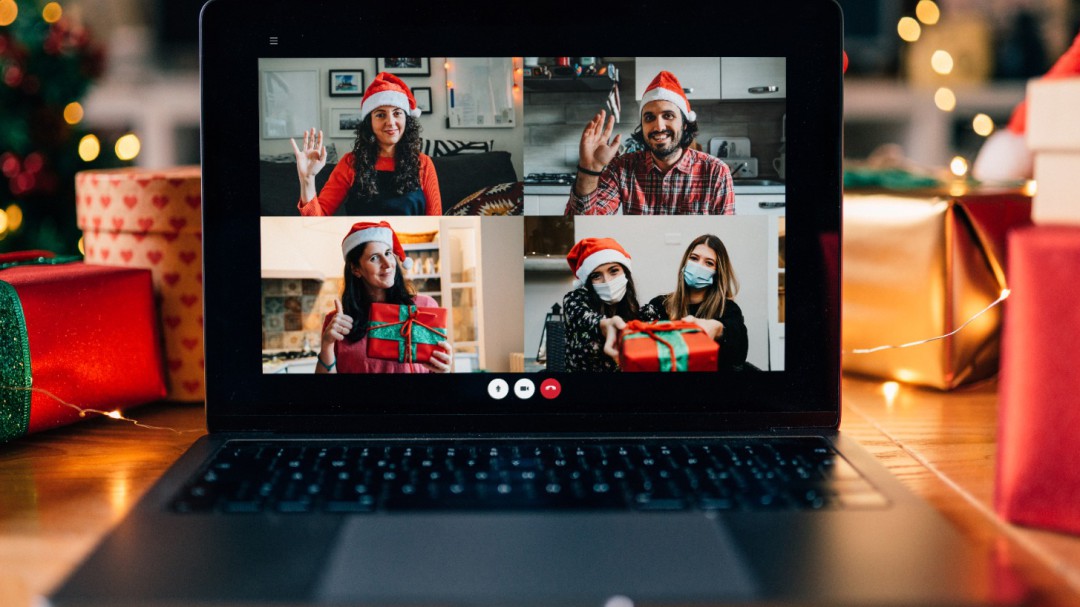 Few could imagine that the Christmas period of 2021 would arrive again with restrictions on gatherings, lockdowns and concern. Many have been the people who have been forced to spend Christmas Eve alone and locked in a room or an apartment because of COVID-19. One of many examples is that of the actor and television presenter Arturo Valls, who has wanted to look at La Ventana to tell his feelings about a Christmas Eve, again, atypical.
Confined to a teenager's room
Valls is confined to the room of his pre-adolescent son, and with the humor necessary to deal with a situation like that, he has commented: "I have been in my pre-adolescent son's room for so many days that I am going to get pimples and it will change my voice". This is his second positive, and he has also admitted that this Christmas is more atypical than in 2020: "This is more Martian."
His positive comes from the filming of the Atresmedia series 'Two years and one day', a comedy that narrates the fall of a famous actor and presenter, Carlos Ferrer, who is sentenced to serve a sentence of two years and one day for a crime of religious offenses for an innocent but unfortunate joke.
Our colleague Benjamín Prado, also confined since the beginning of December, also wanted to join. Valls's friend, has joked with him: "I am not as miserable as he is to leave my children without a room." Despite the complicated situation, he has brought out a positive aspect: "The reading level in Spain is going up a lot again"
A tribute with the heart
Spanish literature has lost in 2021 one of its main banners: Almudena Grandes. As a tribute to her and her figure, 'A Book One Hour' will carry out a special program on Christmas Day at 7:00 p.m. starting with the play 'The Frozen Heart'. Antonio Martinez Asensio, director of the program, has come to La Ventana to learn more about this well-deserved tribute.
He has described this next program as "an exercise of responsibility" and has affirmed that listeners are looking forward to it, a symptom of the bond between Grandes and their readers: "We have never had such a reaction in networks." There have been some exciting minutes, when Benjamín Prado has dedicated some verses to his friend Grandes, who has not left anyone indifferent.
An exercise not to forget
A listener asked Francino and the entire team not to forget about the nursing homes, as their situation has also been hampered again by the increase in cases. For this reason, La Ventana has committed to contacting a residence on a daily basis so as not to forget them. We have traveled to Alicante, to the 'El Pilar' nursing home, where they can boast of being free of COVID-19 since the pandemic began. One of its directors has appeared, Nuria Laforga.
Ensuring that the virus does not pass through the door of the residence is, at the very least, worthy of praise: "We have done it with an extra effort on the part of all". There are 24 people on staff and 34 residents, all vaccinated from the third dose. Laforga has ensured that his way of acting has been based on anticipating events: "We anticipated everyone and were more scrupulous than they asked us to". Finally, he commented that the Christmas Eve dinner will be to the taste of its residents: "On special occasions we give them a list to choose from."
Question of solidarity
If the La Palma volcano does not surprise at the last minute, a dark chapter in the island's history will close on Christmas Day. Our colleague Eduardo Cabrera has attended the regular appointment of La Ventana and recalled that there are many people evicted from their homes, some with relatives, but more than 500 are located in hotels. However, he has valued that the complexes will try to make the night "as beautiful as possible", with activities especially aimed at children and with a dinner that caters to the tastes of people evicted from their homes.
Children's stories have an important literary value, but acquire greater value if they have a good cause behind them. The journalist and writer Carme Chaparro has premiered 'Do you know my tear?', A solidarity story to collaborate with Children's Villages. He has attended the program and has admitted that, despite never having dared with the stories, he could not refuse: "When I found out it was for Children's Villages, I promised to help."



cadenaser.com