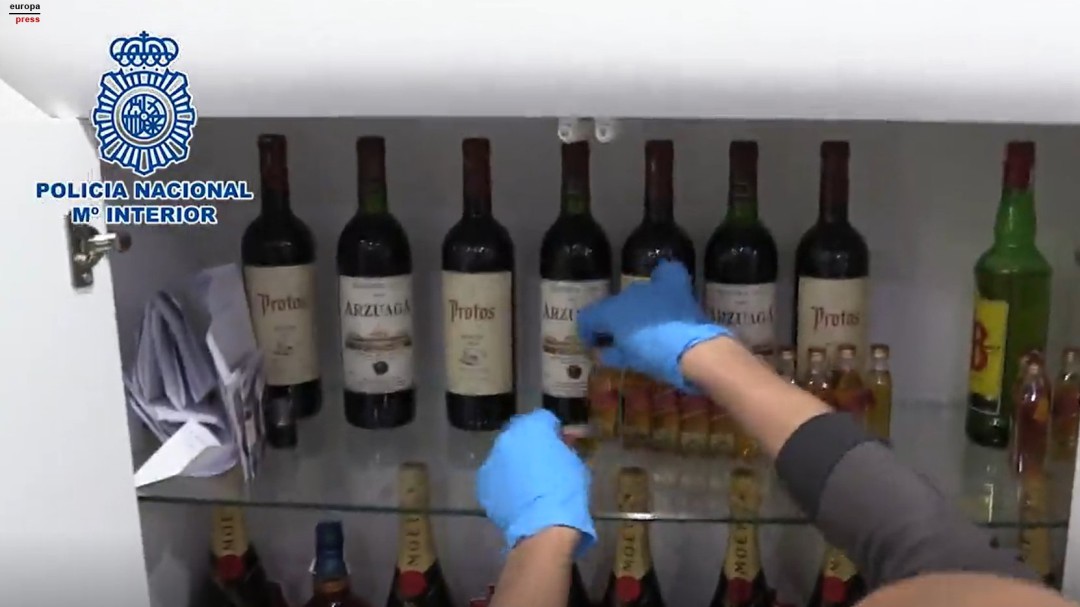 The National Police has arrested the 18 members of a criminal organization that was dedicated to stealing industrial warehouses and trucks throughout the national territory and who came to appropriate items worth more than three million euros, including nougats, bicycles , alcoholic beverages and even 300 Christmas lottery tickets.
The operation, led by the Examining Court number eight of Murcia, resulted in the arrest of 18 people, of which 12 have already entered prison, the National Police reported this Wednesday.
One of those arrested is Samuelillo's godfather, a well-known alunicero, sources of the investigation have reported.
This young man, who has 110 antecedents, was arrested last July for committing, together with his gang, fifty moon landings in various provinces and for trying to assassinate a man in a hairdresser in the Madrid neighborhood of Villaverde. This man flirted with the girlfriend of one of his members on social networks.
Those arrested, between 34 and 47 years old, two women among them, are charged with 21 crimes, including robbery with force, theft of vehicles, reception, falsification of documents, belonging to a criminal organization and against public health.
All those arrested have a record and together they have more than 200 police reviews. Some of them have up to 70 arrests.
The investigation began in July in Murcia, when it became known of the theft in an industrial estate of Espinardo of various material valued at 300,000 euros, among which were tools, televisions and bicycles.
Previously, the members of this group had stolen a truck in another industrial area, taking it to this warehouse where they loaded it with various goods for more than three hours.
Robberies throughout Spain
They hid the merchandise in warehouses and in other trucks until they managed to get the material out. It is estimated that the value of the stolen items exceeds three million euros.
In their robberies, they disconnected the GPS of the trucks in order to avoid their location by the legitimate owners.
Later, they moved to Madrid where they had the channels to supply the material, finally abandoning the empty truck in the town of Leganés.
In the Community of Madrid, the agents were investigating a robbery committed in the town of Coslada last May, in which they stole cigarette lighters and filters worth about two million euros.
The police investigations have been led by the XXI Group specialized in Organized Robbery of the Higher Headquarters of the National Police together with the Organized Robbery Group of Murcia.
The band had an organized structure with a division of tasks; There were those who were in charge of carrying out the theft of the trucks, the drivers who transferred them to the points they specified, as well as those who gave way to the stolen material, since they had a wide network of receivers, some of whom were also arrested .
Latest generation inhibitor
This group used for their assaults a last generation frequency inhibitor that was not yet known to the researchers and that was carried by the members of the band as if it were a suitcase.
More than 200 police officers participated in the eleven searches carried out in the Community of Madrid, where they managed to intervene 20,000 euros in cash, various vehicles, food products (nougat, alcoholic beverages), perfumes, 300 Christmas lottery tickets, watches and branded handbags Prestige.
There were also aluminum bars valued at 400,000 euros and three marijuana plantations, among other effects such as frequency inhibitors and machinery to make false keys.
The investigation remains open and the Police do not rule out further arrests.



cadenaser.com