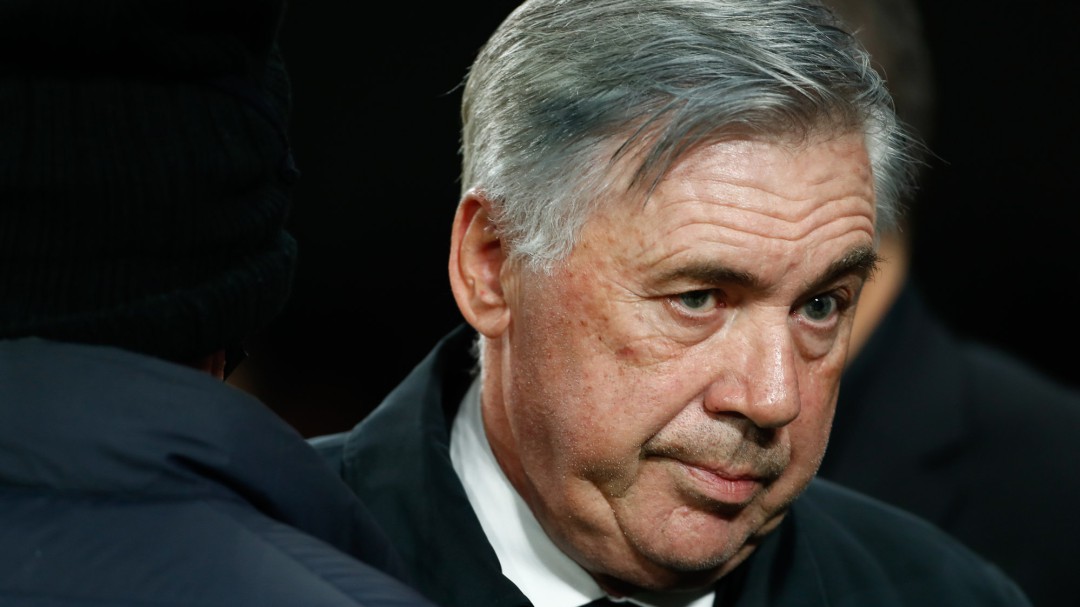 The Italian Carlo Ancelotti, coach of Real Madrid, assured that tomorrow's match against Athletic Club (9:30 pm) "is an opportunity to show the quality of the squad" by accumulating up to ten casualties between positives in coronavirus and injuries . "It will be a very entertaining and difficult game. We are going to play in an environment that I like a lot, such as San Mamés. We have casualties, but this may be an opportunity to show the quality of the squad," he said at a press conference.
An Ancelotti who did not consider that his team had to change something after the draw at home against Cádiz, in a game in which he shot on goal 36 times. "It's a question of effectiveness. One of my first coaches said that when you have the ball, first you don't concede goals and secondly you have a better chance of winning. But the fact is that only with possession you don't win games. We have to look for more effectiveness. in front, more quality, more ability to move when spaces are closed ", he commented. "I don't worry about that, we have taken a lot of shots on goal and there was a lack of quality, but this can happen. The match against Athletic showed that it plays a more vertical and aggressive match, it will be a different match from Cádiz" , has added.
The Italian coach commented on what he wants from the possession of the ball: "Determine the control and rhythm that you want to put in the game. And nothing else. The more horizontal position you have, the more risk you have of suffering counterattacks. my players who have vertical possession ", he analyzed.
A match against Athletic in which Belgian Eden Hazard could add two consecutive starts with Real Madrid for two years and a month, something that Ancelotti is still considering. "It is an evaluation that I have to do. We are going to do it today after training. Yesterday he was fine and he has done a recovery job like the others. Today he trains and then we will evaluate him," he said. "Now Hazard has been training for a month with intensity and rhythm. If I put him on tomorrow, he will not risk physical problems. Of course, a player who is not used to playing every three days may have more risk."
In addition, he analyzed his position on the field: "It is quite clear that he is not a winger who plays outside, as Vinícius can be, he is a winger who likes the left wing or behind the striker. He has played on the right against him. Cádiz, but he has never played on the line. He prefers to play behind the striker and it is an option that we have to evaluate because I want him to be comfortable in the position in which he plays. " The one who did confirm the ownership was Vinicius, who will chain 22 matches in a row at the beginning: "Tomorrow he will play and he is physically well. He plays because he is contributing a lot. I do not see fatigue in him. He is very motivated and for us it is very important, especially in a match like tomorrow's in which we need a team that is smart and puts in the same energy that Athletic puts in. "
Ancelotti confirmed that Luka Modric is still low and announced that Dani Ceballos joins the absent list. "Modric at the moment cannot train because he is not well. Whatever it is, positive or negative, he is tired and has a fever. In this case, Modric is not training because he is not well," he said about the Croatian. Also, the Italian coach was surprised that Real Madrid have been awarded two penalties in all of 2021: "It seems strange to me, but this is what happened in 2021. Hopefully in 2022 we can have more luck," he commented.



cadenaser.com
George Holan is chief editor at Plainsmen Post and has articles published in many notable publications in the last decade.