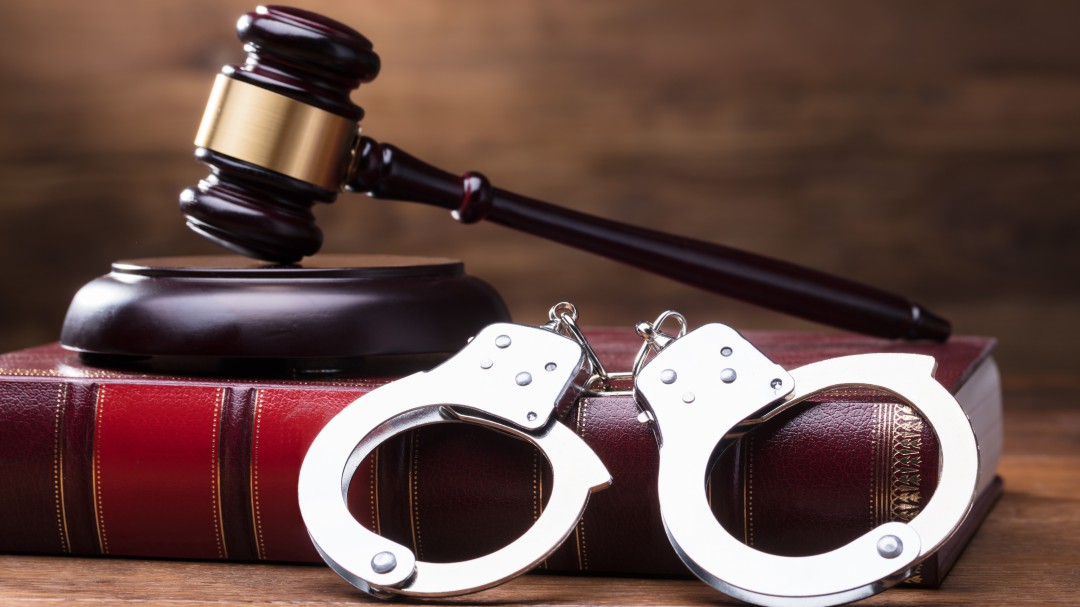 Being a 'devil's advocate' implies having, on many occasions, public opinion against it, even when there is social consensus (in addition to the right typified in the Spanish Constitution, in its article 24) that all people have the right to defense in a trial.
Being a public defender is voluntary, but currently in Spain there are around 40,000 lawyers on this shift, usually in very complex cases with few resources. Forgoing a case, however difficult it may be, is only allowed in very specific circumstances, such as a conflict of interest or a personal matter.
Esteban Hernández knows first-hand what it is like to suffer that external pressure to the case you have to defend. He is one of the most veteran lawyers who continue to work on the duty shift out of conviction, out of a public service vocation, something very controversial, he explained in La Ventana, as his most notorious case: the defense of Ana Julia Quezada.
How do you defend a murderer?
Ana Julia Quezada was sentenced to reviewable permanent prison for the murder of Gabriel, the son of her then partner, in Almería in 2018. Hernández was the public defender awarded to her defense, and although he exercised his duty as a lawyer, he affirms that he received many recriminating messages: "I tried not to read them all, when I saw that the beginning was insulting, I did not open them."
"All this is the result of ignorance", he says, "I think that sometimes the role that lawyers have is not well understood. It is as if there is a terrorist who plants a bomb and kills several people, is badly wounded and is taken to the hospital and if there the doctors and nurses decide 'no, let him bleed to death', because they would commit a crime of omission of the duty of relief ".
"We too", he continues, "if we did not defend the interests entrusted to us, then we would commit a crime that is foreseen in article 467 of the Penal Code", which reads: "The lawyer or attorney who, by action or omission, harms in a manifest way, the interests entrusted to him will be punished with the penalties of a fine of twelve to twenty-four months and special disqualification for employment, public office, profession or trade from one to four years ".
Empathy, not sympathy
In the relationship between the accused lawyer, a relationship of empathy is generated, although not of sympathy. This was the case in the case of the Serbian Norbert Feher, known as Igor the Russian, sentenced to reviewable permanent prison for the murders of a rancher and two civil guards, in the Teruel municipality of Andorra in 2017.
His lawyer, Juan Manuel Martín Calvente, has told our collaborator Patricia Peiró how it was to forge a relationship with him: "From the first moment he achieved empathy or I gave him the tranquility of knowing that he would have a defense with me as adequately possible to facts of that nature ".
This relationship with a client, he explains, is not always like this: "In this case I always found a person who was polite, formal, correct with me and who evidently helped me in my defense role. In other cases, no, the client closes himself, believes that his destiny has already been marked and does not provide an aid to the defense attorney's task ".
Undoubtedly he agrees with Hernández in the ignorance that the general public has about his profession: "I even find that there are people who look at me as a criminal, it is a role that is misunderstood."
Lawyers must, on occasions, defend media or controversial cases. Other times they have a cause that is more in line with their ideals. But indefensible causes must also be defended from time to time. The murderers, they remember, also have the right to a lawyer.



cadenaser.com
George Holan is chief editor at Plainsmen Post and has articles published in many notable publications in the last decade.