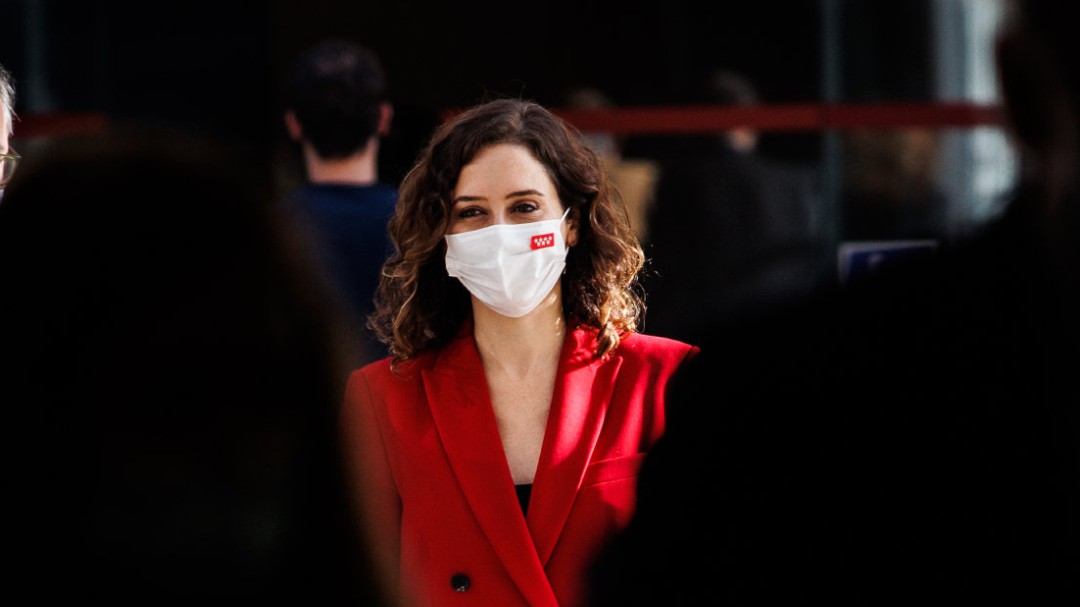 Almost 40,000 people have signed a petition demanding that the president of the Community of Madrid, Isabel Díaz Ayuso, retract her words, in which she blamed the health workers for the saturation in Primary Care centers. Through a complaint on Change.org, "doctors, nurses and administrative personnel", among others, are called to join this request. They consider that Ayuso's statements go "against public services."
The regional president assured yesterday during an interview on EsRadio that they are going to "deeply investigate" the reason why some Madrid health centers are generating "queues, citizens do not pick up the phone" or "there are no doctors." Something that generates collapse in Primary Care. Ayuso continued insinuating that this situation seems more like a boycott than a lack of resources: "They use everyone's spaces to hang their banners and not everyone wants to work and pitch in, this requires pedagogy and explaining it in time, because the real situation is mixed with which they provoke ".
These statements have caused the outrage of professionals who continue to join the Change.org petition, which in a few hours has recorded thousands of signatures. A group of health workers has also come to protest this Wednesday at the gates of the Madrid Assembly, where the last session was held to approve the regional budgets. One of the attendees is Teresa Galindo, nurse and member of SATSE, who assured that it is "shameful and sad" to hear Ayuso's words. He insists that these statements "are not true" and asks him to immediately withdraw because it is "a loss of prestige", which they do not deserve after being "almost two years in the front line."
The five unions present at the sectoral table —SATSE, CCOO, UGT, AMYTS and CSIT– have announced that they are already studying the possibility of filing legal actions against the president as a result of these accusations. In a statement they demand a rectification of Ayuso and regret that while "it abandons the health of the people of Madrid, harasses and crushes professionals, slanders them and discredits them in the media. "And they add:" They sacrifice their free time and their family to ensure everyone's health. "
Other requests from health workers
In addition to this recent request for Ayuso to apologize, there are two other active ones related to Madrid health care on the same platform, on Change.org. And both accumulate more than 100,000 supporters. The most current one was opened about a month ago to demand that the regional government renew 100% of the health reinforcements due to the pandemic, which in total corresponds to about 11,000 contracts. This claim, which has more than 105,000 signatures, began just at a time of rebound in sixth wave cases in the community.
The other request corresponds to an old complaint for the health group: the reopening of the Primary Care Emergency Services, the SUAPs. These centers, which provided 24-hour assistance on weekends and holidays and Monday through Friday nights, have been closed since the pandemic began. This absence of the service causes emergency patients to have to go to hospitals, saturating care and, in addition, complicates care for citizens of municipalities without hospitals, who have to travel far if they need to visit a doctor. This petition adds, after two months open, more than 110,000 supports.



cadenaser.com
George Holan is chief editor at Plainsmen Post and has articles published in many notable publications in the last decade.