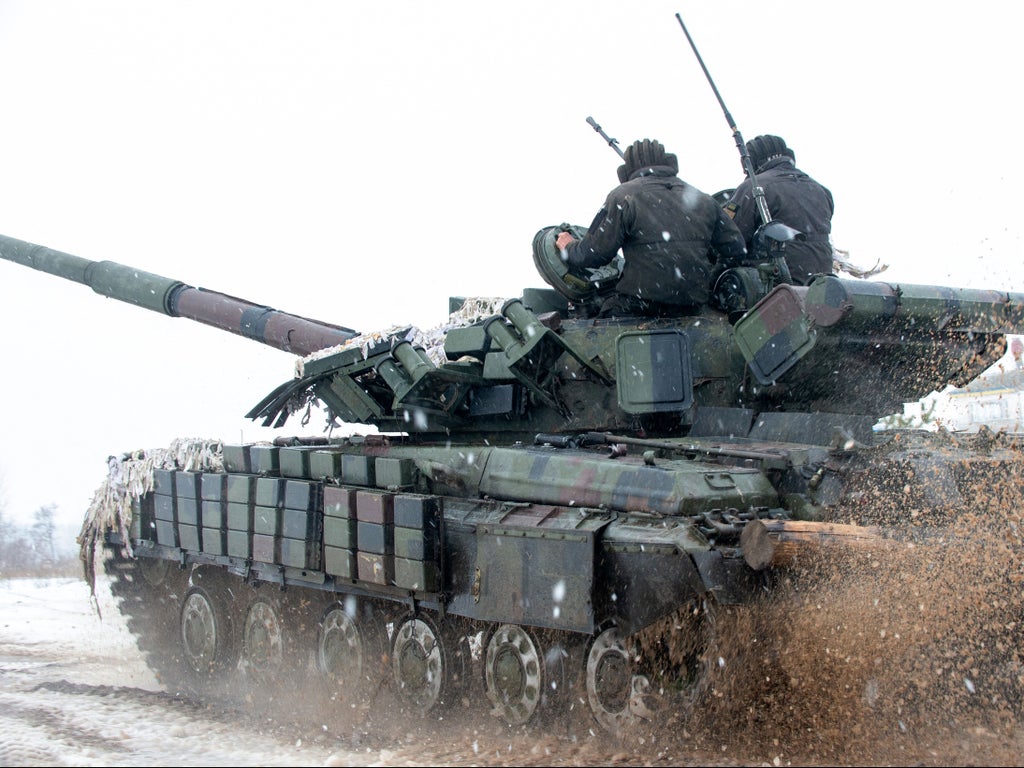 All UK troops are to be withdrawn from Ukraine this weekend as Russia could invade "at no notice", a defense minister has said.
Small numbers of British personnel have been in the eastern European country on a training mission codenamed Operation Orbital over the past decade, and others have been deployed there recently to train the Ukrainian military on anti-tank missiles provided by the UK to help deter Russian aggression .
The order to return home comes as all British nationals in Ukraine are advised to leave as soon as possible.
Some 130,000 Russian troops are massed on the Ukrainian border and US National Security Adviser Jake Sullivan warned on Friday that an invasion could be "imminent". US president Joe Biden will urge Russia's Vladimir Putin to de-escalate the situation in phone talks on Saturday.
Ukraine's ambassador in London Vadym Prystaiko has called on Britain to deploy troops to the country to deter President Putin from sending his armed forces across the border.

UK news in pictures
Show all 50
But UK defense minister James Heappey insisted that there will be no British troops in the country in the case of an invasion.
"All of them will be withdrawn," he told BBC Radio 4's Today programme. "There will be no British troops in the Ukraine if there is to be a conflict there."
"They will be leaving over the course of the weekend."
Mr Heappey said it was essential for all Britons to leave Ukraine urgently as war could come without warning.
He told BBC Breakfast: "We are now confident that the artillery systems, the missile systems and the combat air are all in place that would allow Russia to launch – at no notice – an attack on Ukraine.
"And on that basis I think it is our responsibility to share with UK citizens our view that they should leave the country immediately while commercial means are still available."
He warned that there will be no airlift of the kind seen in Afghanistan last summer, as Russian forces – unlike the Taliban – are in a position to deploy air power and missiles which would threaten flights.
"The Royal Air Force will not be in a position to go in and to fly people out so they need to leave now by commercial means or drive out of Ukraine into a neighboring country," he said.
Former UK ambassador to the US Kim Darroch warned the embassy in Ukrainian capital Kyiv will be "overwhelmed" in the coming days helping British nationals flee.
"It will overwhelm the embassy's resources," Lord Darroch told Today. "You can't assume all the Brits in the country will hear this so you have to contact them.
"You may have to arrange an emergency telephone line, you'll need to send people to the airport where – with lots of foreign nationals trying to get out – there will be chaos. There may need to be extra flights laid on.
"This will occupy everyone's time for 24 hours a day for the next few days and you won't get everyone out – some people will choose to stay."

www.independent.co.uk