Doctor Yo and Doctor Mocito enter Caroli's hairdresser in Los Cancajos, east of La Palma, making as much noise as possible. The business owners lost the premises they had in Todoque, due to the lava from the La Palma volcano, and they have been able to open this one thanks to the support of their neighbors. "We have reopened, but the pain continues," confesses the hairdresser. Me and Mocito have come this afternoon to try to alleviate this pain. They have not studied any medicine or psychology. They are just clowns, and they are part of the project Emergency smiles, sponsored by the Theodora Foundation and the Disa Foundation. Their job consists of touring homes and foster hotels, hospitals, social health centers or toy libraries to make those who claim it laugh. "People want to break the drama," says Daniel Muela, alias Doctor I.
Laughter is something that has been in short supply for two months on La Palma. For this reason, the health authorities of the Canary Islands are on alert for mental health on the Canary Island. Mariana Monterrey, psychologist and coordinator of emergency psychological care for the eruption, manages a team of 12 psychologists distributed in El Paso, Los Llanos de Aridane, Fuencaliente and Tazacorte, and ensures that consultations in the private center in the who works in Los Llanos. The director of the La Palma Health Area, Kilian Sánchez, believes that "the real mental health problem is yet to come", since in primary care there have been an increase in consultations and prescriptions for antidepressants, benzodiazepines. "If we are not able to respond and let them become chronic, we may have a long-term problem," he adds.
Veronica, 32, is one of those cases. "I have been with anxiolytics and antidepressants for a month," he confesses upon leaving the Los Llanos de Aridane Health Center. He has not lost his home in Las Manchas, but he assures that the situation has been able to control his nerves. "Starting every morning seems like a world to me." The psychologist Mariana Monterrey, in fact, assures that cases like Verónica's are more difficult. "People need certainties, even if they are negative, to move forward," he says. In these cases, little can be done except to accompany them and allow them an emotional outlet.
Measure the impact
To see the dimension of the impact that the eruption has had on the population of La Palma, the Official College of Psychology of Santa Cruz de Tenerife, through its chair of Applied Psychology, has launched an investigation with which it intends to gather information through of several scientifically validated scales. With these data, sources from the organization assure, "it will be possible to propose an adjusted intervention plan and thus form part of the reconstruction of the island."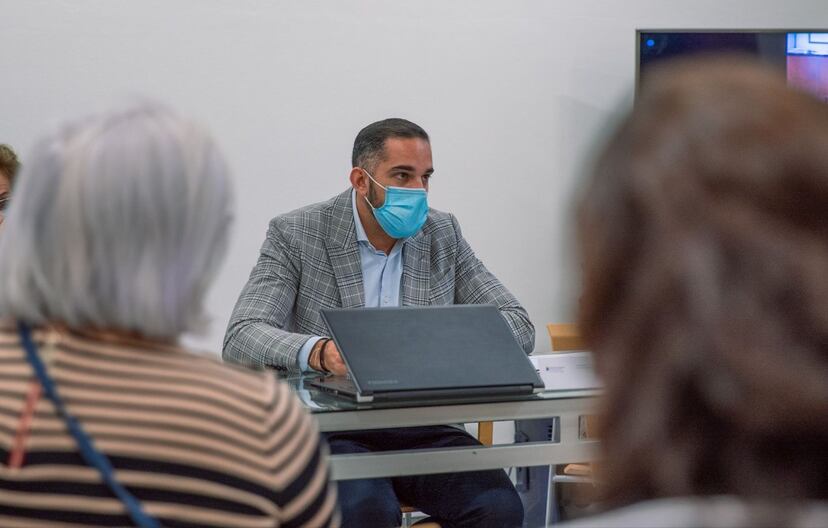 The Ministry of Health assures that it was activated a long time ago. "As an urgent measure, as soon as the volcano explodes, we reinforce primary care services," explains Sánchez. The Canarian Health Service (SCS) has also launched a Mental Health Home Care device for those affected; in addition to an Early Attention Unit and for the attention to the infant population and offices to attend to the professionals of the SCS itself who have been affected. "You have to take care of the caregiver: they come from a hard crisis due to the covid and almost without rest the eruption arrives. In addition, 60% of our staff comes from the Valley [la zona occidental de La Palma, que comprende Los Llanos, El Paso y Tazacorte], for which many have been directly affected ".
Sánchez warns about the situation: "We need a strong infrastructure. To do this, we are working on the creation of a half-stay unit ", a medium-term objective for which the department is hiring" new mental health professionals or transferring reinforcements from other islands ". La Palma, with more than 83,000 registered people, has 19 public workers dedicated to mental health, according to data from the Government of the Canary Islands.
Estefanía Martín is the referent psychologist of the single point of attention to the citizen in the town of Argual (Los Llanos de Aridane). That is the main point reached by those affected in search of solutions. "We find pictures of anxiety and depressive symptoms, and even people who have already received treatments and are relapsing or are afraid of relapsing." For example, Paloma G., mother of two children and displaced in a house in Tazacorte. "For me, all this about the volcano is to sink more than I was," he says at the door of the Health Center.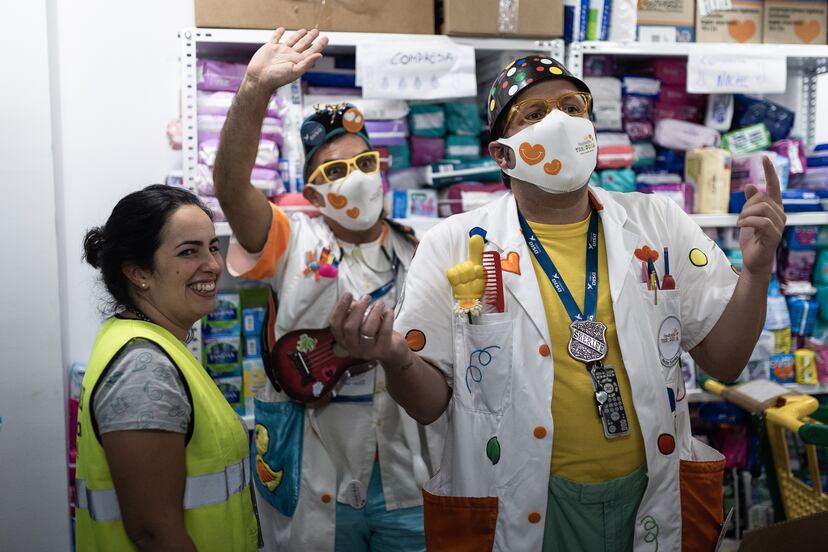 Martín explains how they deal with this situation. "We try to work on reality and on commitment to prevent them from falling into ruminant thoughts: they don't have to go to a parallel world, but rather be aware of what they are going through. We try to make them remember their houses, give us details, that they seek short-term goals, that are related to their previous house, that they do not break the routine… ". And with great attention to the calendar. "The main goal that most of us work on is Christmas," he explains. "They have lost the illusion. For this reason, we try to turn it around: what is different does not have to be worse ".
Impact on children
The impact on children in the short, medium and long term is the other great source of concern. "They do not have the tools to deal with emotional management and they retain so much that they resort to adaptive behaviors such as yelling, covering their eyes or showing explosive aggressiveness with their parents," warns Kilian Sánchez. "Child and adolescent mental health is a priority due to its impact in the short, medium and long term."
Night has fallen on La Palma. In one day, Doctor Yo (Daniel Muela) and Doctor Mocito (Wame Gutiérrez) have passed through a social center, a toy library, a hairdresser and a school, trying to make smiles out of the ashes. "We need both children and adults," explains Gutiérrez. "We are used to managing duels, drama and pain … You just have to adapt to each situation." They plan to work on the island until February. At least. Because they have work ahead of them, according to Sánchez. "The palm trees have already faced the loss, but they still have to face reality: when the volcano goes out, they are likely to experience a second duel."

elpais.com