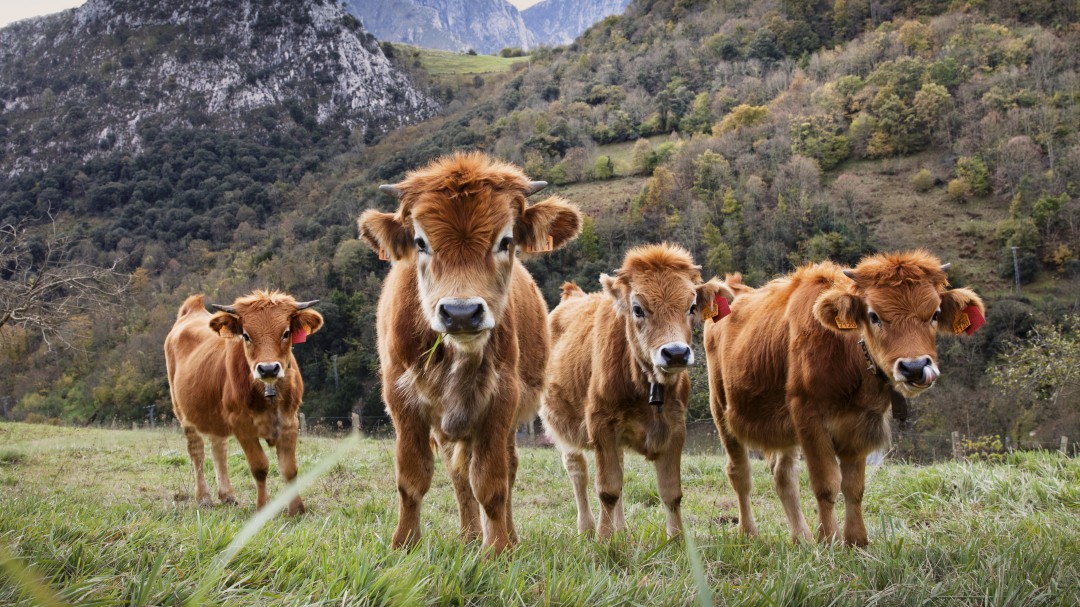 The Minister of Consumption, Alberto Garzón, has been involved in a new controversy related to meat. Last summer, and based on the WHO recommendations, he promoted a campaign to reduce meat consumption that did not sit well in the sector and not in Moncloa either. Pedro Sánchez, in fact, responded with praise for the ribeye to the point.
The origin of this second controversy has been an interview published in the British newspaper The Guardian and later misrepresented by the sector magazine C for Meat, which released a news item entitled: "Garzón affirms in The Guardian that Spain exports poor quality meat from abused animals ".
The president of Castilla y León, Alfonso Fernández Mañueco, who has regional elections in sight, charged the inks against the Minister of Consumption and, from there, a multitude of politicians, socialists and experts from the sector have spoken. Some having read the original interview … and others not.
Garzón, to try to undo the mess, has published the full transcript of that interview. A text in which, by the way, the concept "poor quality" does not appear. What the minister does do is compare meat from extensive farms – animals raised in the open air and fed largely with natural pastures – from Asturias or Castilla y León (of which he speaks very favorably), with those from macrogranajas of "4,000, 5,000 or 10,000 head of cattle". In his opinion, the former is more sustainable and of higher quality.
"The interview took place on December 14 and was published in a narrated version on December 26. The hoax began on January 3 prompted by the lobby of certain large companies that promote polluting macro-farms … and the rest you already know, "Garzón said on Twitter.
PGI Carne de Ávila: "Agree on everything"
But, beyond political affinities and the lack of tact that many attribute to him, does the statement of the Minister of Consumption make any sense? Pedro L. Herraiz, secretary of the IGP Carne de Ávila, acknowledges that his opinion has changed after reviewing Garzón's exact statements.
"I agree with everything. I am also against macro farms and it seems crazy to create disproportionate spaces. Moreover, what they set population is very relative. If you give me a choice, I prefer something raised in the field".
Herraiz speaks with pride of the model followed by the IGP breeders, who are obliged to raise calves extensively, together with their mothers, for at least 5 months, and highlights that Garzón has valued extensive livestock farming.
"More and more ranchers have the feedlot on their own farm and from the Regulatory Council we support this model more and more because it seems to us the most optimal. That beef farms can produce their own fodder is also quite good and, from the point of view of environmental view, more correct ".
A matter of logic
Beatriz Robles, food technologist and dietician-nutritionist, has also supported Garzón on Twitter: "Recommendation to eat less meat and macro-farm problems. Both endorsed nutritionally, environmentally and socially. It is the same message of science, the novelty is that , finally, a politician says it ".
Like his colleague Miguel Ángel Lurueña, author of Petroleum Jellies: "If we consider the context, I understand that it speaks of" low quality meat "compared to that of animals raised in extensive range. And there is no doubt about that. Extensive meat is better than intensive".
Advantages and disadvantages
Lurueña points out that the great advantage of meat produced in macrogranajas is that it is cheaper, but points out that in that of animals reared extensively, a different texture and composition is usually noticed, especially in the way in which the fat is presented and in the content of volatile compounds that provide flavors and aromas. "The ideal would be to find a balance between one system and another," he says.
The cook María José Meda, chef of the Hospedería El Batán (Tramacastilla, Teruel), with a Michelin star, affirms that the quality of the meat "depends a lot on whether the animal is stabled or can leave." Organic free-range chickens have nothing to do with chickens that are not they move and only get fat. It is the same with sheep. "
Meda considers that, in reality, "it does not depend so much on the number of cattle as on how they are treated", but in her case, without doubting that they comply with all the regulations, she prefers to avoid meat from macrogranaja. "The same thing happens with people. The health of a sedentary person is not going to be the same as that of someone who does sports," he adds.
"It depends on how things are done"
Chef Dani Lechuga, from the Bardeni el Meatbar restaurant in Barcelona, ​​famous for its meat specialties, believes that Garzón relies on data and reports, but that he does not know enough about livestock.
"What he says has some logic, but the truth is that in the US and Argentina there are very large farms that produce meat. black angus quality. It all depends on how things are done. On a farm you can feed with feed, but also with cereals. It would be necessary to see concrete cases. Obviously, the macrogranaja model is less sustainable. But I hI've seen very normal meats from very small farms. "
"What is important is what is behind"
The gastronomic critic Mikel Zeberio, one of the people in charge of Petra Mora, assures that the Minister of Consumption "is not without reason", but regrets that, by giving opinions without knowledge, people mix serious issues with their political affinity.
"Organoleptically there are differences between one meat and another, but what is really important is what is behind it. Some day we have to show the harshness behind the farms where caged animals live. It is a hooligan!".
José Portas, owner of the company Discarlux, which raises and distributes beef, assures that there are many factors that influence the quality of the product: the diet it has had, the color, the point of maturation, the degree of infiltration of the fat … "All that is translated later in the flavor and in the tenderness".
"An intensive pig farm has nothing to do with a montanera from Extremadura, that is indisputable. But no sector likes to be touched and things can be said in other ways. Sometimes they use very general phrases and it seems to me that they have to be much more cautious. "



cadenaser.com