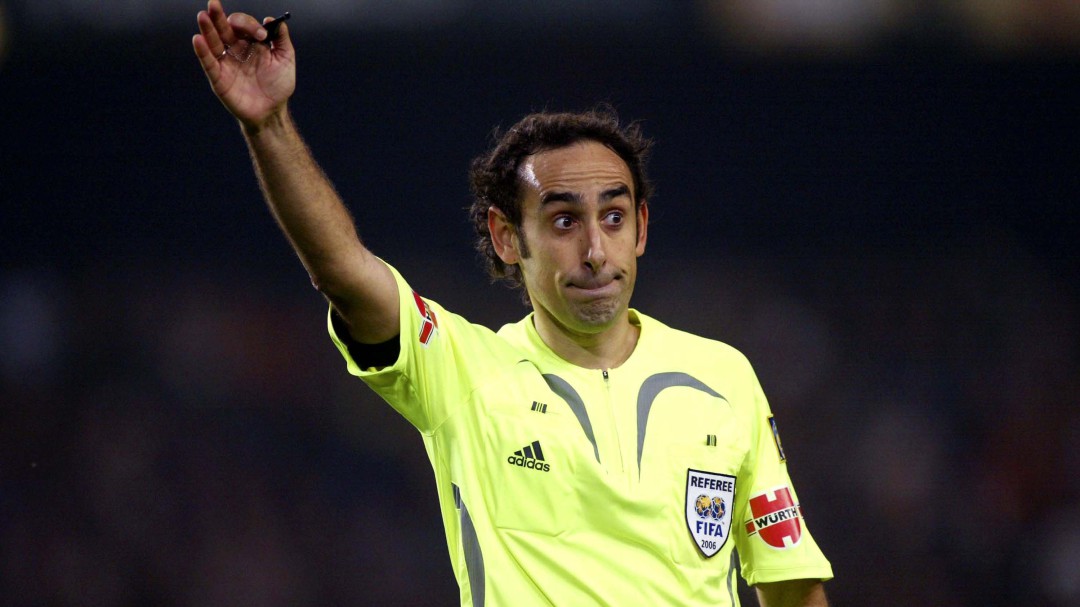 If you hadn't been a referee, what footballer would you have been cool to be?
George Best
And how do you think your behavior with a referee would have been?
A little
And with the press?
Luis Enrique would be a volunteer for the Red Cross
Do you have more hair every day?
I haven't been to Turkey for 15 years and I have less and less hair
Why does it take so long in Spain to deliberate when the VAR acts and in the Premier League the decisions are much faster? Unique criterion when they whistle in Spain and when they whistle in Europe?
The key is to fight for the unification of criteria and that is what you have to work for, which is the most difficult thing. In England they can be faster offside but not as fast as people think
When are you going to learn to play mus?
I have always beaten him when I have played mus. In Madrid you are a bit of liars playing mus …
What do you think about the Second Division not stopping when there are national team matches?
I have always advocated because to give opportunity to all teams equally. There are very damaged teams and I think they would have to stop
What three things would you take to an inhabited island?
Books, a music group to liven up my days a bit and my best friends
What do you think of Málaga-Tenerife? Was there a penalty?
It is a quite debatable penalty but the player says that it is a penalty
Do you know Evaristo?
It will be the singer of La Polla Records or Evaristo Puentes Leira, I know both
How many times have you had to run to the locker room at a soccer game? Have you ever been slapped?
I have never had to run away. The only time they hit me was in Orense. It was in the Second Division, a spectator jumped at the end of the game and hit me a 'toñeja' from behind. The things that happen. Generally, this happens in regional football, in youth football, in training … and this is where the referees need much more protection
Jon Pérez Bolo, SD Ponferradina coach, on the referees: "I do not accept that the referee vacillates me and does not let me do my job. I have had hair on my balls for a long time and also gray hair. I do not accept that they threaten me, that I disrespect and not let me do my job and want to hesitate. "
I'm not going to be objective because Bolo is a friend of mine, I know his father … but here I think he's wrong. He was very hot and I think that if he spoke now … I find it hard to believe that a referee threatens and hesitates a coach. I'm not saying it's true or a lie, but it's hard for me
Antonio Romero: If you had the divine strength to go back in time, what would you rather be? It is not worth choosing a referee or a professional athlete. I give you options, politician, sports journalist, farmer and Buddhist monk. Which one would you be happiest with?
I am between two, between a farmer and a sports journalist. They are opposed. I love sports, therefore of the four the sports journalist is the one who comes closest. I would go to the other side of the force, I would choose a sports journalist. As a farmer I am good at everything, the garden is a relaxation
What costume are you wearing for the Ondas?
One dark blue. White shirt with a red skull bow tie and a red skull scarf. A little touch



cadenaser.com