The news, known a few days ago, that the new Batman movie (batmanwhich will be released next March) lasts almost three hours it would have been shocking a few years ago, but the public is already used to such headlines: only in recent months no time to die (two hours and 43 minutes), Spider-Man: No Way Home (two hours and 28 minutes) or Fast & Furious 9 (two hours and 23 minutes) have become the longest installments of their respective sagas. Is this a real trend in Hollywood or just a general feeling among viewers? Both answers are correct.
Actually, movies are the same length since 1940. Przemyslaw Jarzabek, a data analyst, recently weighed the average length of all movies recorded on IMDB (the internet's most comprehensive audiovisual database) and made a graph showing that, minute up, minute down, the average stays around one hour and fifty minutes long. But another study, by data researcher Randal Olson, focused on the 25 most popular movies of each year (also according to IMDB), whose length does show abrupt ups and downs. Each of them tells a story.
The most dramatic increase in movie length occurred between 1947 (103 minutes) and 1965 (119 minutes), a period that coincides with the massive expansion of television sets. In the US, the average number of households with a television multiplied by 10 between 1950 and 1957 (from four million to 40) and attendance at cinemas suffered. To compete with the fashionable invention, Hollywood reacted by making everything bigger. The epics of family sagas (Giantfrom 1956, lasts 201 minutes), the historical epics (Lawrence of Arabia1962, 227) or the biblical accounts (The ten Commandments, 1956, 220) only made sense on a huge screen. And that's how the cinema went from being an entertainment to an experience. The mold was, of course, gone With the Wind (1939). It was about making event-films and, to be giants, they had to start by being longer than an afternoon.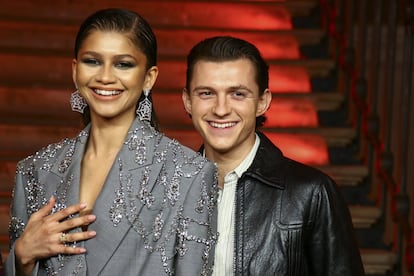 The most radical drop occurred in the mid-1980s, when the average duration of the most popular films fell to 110 minutes, the lowest since 1955. Two factors caused this shortening. The first was a question of space: most cinemas had a single screen, so they preferred a 90-minute film with four screenings to a 180-minute film with two screenings. Today, multiplexes allow an event as long as 148 minutes as Spider-Man: No Way Home can occupy several screens at several different times. The second factor in the shortening of movies in the 1980s was, once again, technological: VHS tape rentals in the United States grew from 22% of households in 1979 to 90% in 1986. The video store culture led studios to bet on shorter films to lower the costs of their domestic edition.
Recently, another technological revolution has contributed to shoot up the duration. According to Daniel Loira, chief editor of the film industry magazine Box Office Pro, which tracks the box office since 1920, the transition from tape to digital encourages directors to roll merrily. "For a decade now, there has been no shooting with 35-millimeter film rolls. Before, filming cost a lot of money, but today with digital technology, making a three-hour film is not much more expensive than a shorter one. You can take endless shots and then edit them also with computer programs, not with scissors and tape as was usual until a few years ago, "he says.
Of course, if a director wants an Oscar, no matter what time, the first step has always been to shoot a lot of footage. Only in the nineties, winners like Dancing with Wolves (1990), Schindler's List (1993), brave heart (1995) or The English Patient (1996) or titanica (1997), all directed by filmmakers who had grown up with 1950s epics and all with two tapes in their VHS edition, established that important movies were long. That's why if a director wanted to be taken seriously he would launch after three hours of footage. I was already Spike Lee (Malcolm X. 1992), Martin Brest (Do you know Joe Black?1998) or even Michael Bay (Pearl Harbor, 2001). "Hollywood studios believe that the academics of the Oscars vote for the weight, that if it is not long it will not win. They fear that the Oscars will not take seriously a film that lasts less than two hours" said the film critic Peter Travers in 2012. In 2014, the BBC asked on its website if Gravity (91 minutes) was too short to win an Oscar. If this year prevails the current favorite, Belfastshe would become the third-shortest winner in history at 98 minutes.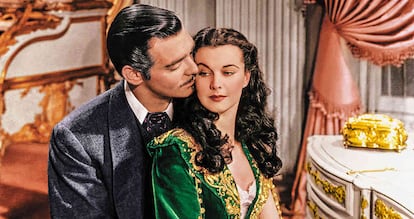 With this mentality, Christopher Nolan, in his desire to "elevate" superhero cinema, surpassed the symbolic barrier of two hours in 2005 with batmanbegins. Bryan Singer followed suit with 154 minutes of superman returns (in 2006, six years after leaving X Men in a very tight 104 minutes), almost the same duration as The dark knight in 2008. That explains the duration of the most ambitious blockbusters of the past decade, from The Justice League (2017, 242 minutes) until Avatar (2009, 162 minutes), the last jedi (2017,152 minutes) or It: Chapter 2 (2019, 169 minutes). Even a remake which is postulated as a digital photocopy as Beauty and the Beast 2017 was 139 minutes long, nearly an hour longer than the 1991 original. The standard length of any block buster of the last decade has been established at two and a half hours (Eternals, Wonder Woman 1984, Sex and the City 2), 40 minutes more than in the mid-1990s.
The answer, therefore, to whether movies are now longer than before is that blockbusters, in particular, are. The turning point occurred in 2003, when Hollywood put another bolt of lightning in another bottle. The Internet and piracy were sinking the DVD market, the most profitable Hollywood has ever known, and taking the middle-budget movies to the fore: the public decided that Requiem for a Dream it was to see her lowered, but The return of the King It was to see it in cinema. And after its monumental box office, critical and award success (it won eleven Oscars), the industry became obsessed with emulating the phenomenon. The trilogy The Lord of the rings (2001-2003) became the new canon, in the gone With the Wind of the 21st century: from it, all the great action and adventure film projects would be born with a franchise vocation.
The success of Harry Potter and the Chamber of Secrets (2002), with its 162 minutes, confirmed that when the public is devoted to a film, not only does it not matter if it is long, but it also celebrates it. "There is an audience that prefers to see a Batman movie for three hours," confirms Loira. "Today the blockbusters they have a much greater responsibility than 20 years ago. To begin with, they are the only thing that sustains the entire film industry. And they are also conceived with the mission not only to raise the investment, but also to keep a franchise alive. The block buster was born with the mission of presenting a universe, a plot and some characters that launch two, three or four sequels and as many other television series that have already been announced. Has a lot of work".
James Bond versus Doctor No. (1962), Return to the future (1985) or Pirates of the Caribbean (2003) had a couple of hours to conquer the public. But as its sequels were released, if the public went to see them it was exclusively because they had loved the first: the last installment of pirates, in 2007, it was close to three hours. Who best understood this was James Cameron, the inventor of the sequel as and as we conceive it today, it understood that what must be given to that public is more. More size, more noise, more emotions. And of course, more minutes.
Terminators 2 (1991) is, for narrative purposes, the same film as its predecessor but with more money, more inventiveness, and more footage. Specifically, 40 minutes more. If Steven Spielberg, George Lucas or Robert Zemeckis considered the sequels of Indiana Jones, starwars or Return to the future as additions, Cameron viewed his as multiplications (he is also responsible for Alienswhich, as its name suggests, consisted of Alien but with more aliens) and that operation blew up Hollywood calculators: Terminators 2 It raised 460 million euros (today it would be equivalent to almost a thousand, the average collection of Marvel), 6.6 times more than the first part.
And based on this precept, it is logical that a film like Avengers: Endgame (2019), the final climax of a saga of 22 films that also brings together 36 superheroes, exceeds three hours. 181 minutes that were celebrated by millions of people around the world. Similarly, the viewer who will see batman when it opens next March 4 you don't have to convince him of anything. He knows exactly what he is going to see and he wants as much of it as possible.
The public wins, the studios win, but the theaters lose. "The theaters do not charge by the minute, the ticket for a 90 film is worth the same as for a 200 film," says Julio Abengózar, vice president of NAECE (New Association of Exhibitors of Spain), an organization that represents movie theaters minorities. Abengózar breaks down the conditions demanded by the distributors of the blockbusters (the so-called majors from Hollywood: Disney/Fox, Warner, Paramount and Universal) to movie theaters. "To give you the movie, they put conditions on you such as that you cannot share a room with another or that you have three passes per room per day. The combination of these requirements means that, when the film is close to three hours, you are forced to show it at 3:30 p.m. and 10:30 p.m. And those two passes are dead, especially outside of Madrid or Barcelona. If the film is also a family film, you spend the whole week with it on the bill so that people only come on Saturday and Sunday". Abengózar denounces that these conditions "are not very protected by law, but you have to swallow them because, if not, they won't give you the film".
The three hours of duration also suppose a greater expense in electricity and in personnel. "If the pass ends at two in the morning, you have to do more shifts," he says. "For an independent exhibitor, this expense is enormous, because the ticket is worth the same when they last two hours as when they last three."
Perhaps the solution would be, as Steven Spielberg suggested almost a decade ago, to introduce higher prices for blockbusters and lower for small movies? "It is unfeasible", Abengózar discards. "The exhibitors pay the distributor a percentage of the gross collection. And that percentage varies. Disney [cuya hegemonía del mercado culminó en 2019, con ocho títulos entre los nueve más taquilleros del mundo] It never goes below 60% in the first week, while independents charge around 40%. The exhibitor cannot lower the ticket price because the distributor will not consent to it".
You can follow ICON at Facebook, Twitter, Instagramor subscribe here to the newsletter.
Exclusive content for subscribers
read without limits



elpais.com