It's four in the morning and the psychologist Cristina Fernández's phone rings. He quickly gets up from the bed in which he rests and is informed that there has been a suicide of a young boy. He puts on his shoes, puts on his coat and leaves one of the Summa 112 bases in Las Rozas. The young man has taken his own life at home and a large part of his relatives have already come to the home. The first one he talks to is a family member with anxiety. "The first thing is to treat the guilt, remove the thought that could have prevented it," explains the psychologist. His voice is the first heard by relatives of many traumatic deaths in Madrid. Although sometimes the only thing necessary is silence and staying by the side of someone who has just received the worst setback of his life. This is how the team of six mental health professionals works that for two years, shortly before the pandemic, incorporated the Summa.
"We have to accompany them in the first steps of the duel and for this there is no manual. Grief is sadness, not a pathology, and we have to work with words, "says Fernández, 39. In her day-to-day work, she attends to people who have seen their loved ones leave the house in the morning, like just another normal day, and receive the news hours later that they will never see them again. A traffic accident, a cardiorespiratory arrest, a suicide … "There are no fillers that help, but there are phrases that you should never say," he explains. There is no use saying "everything will be fine", "don't cry", "you have to be strong." There are times when it is simply necessary to say: "Hi, I'm Cristina."
In this report, cases will be discussed without giving details that may lead to the identification of the victims, to preserve the privacy of those affected. One of those that remains clearly in the memory of this psychologist is that of a 15-year-old girl who lost both parents. "Normally our performances last around an hour, until the situation has calmed down. I was with her for six ", he recalls. Nor can you erase the image of a mother who had to take her recently deceased baby due to the sudden death of her arms. Nor the one of the endless days that he spent in Ifema accompanying relatives of the deceased by covid, just six months after having joined this job.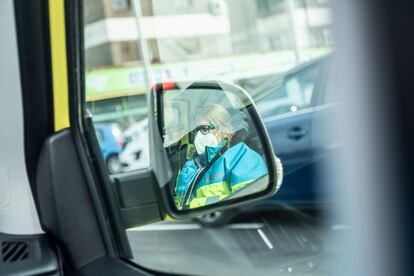 As he speaks, the radio on which the Summa's switchboard is heard does not stop. The conversations that come out of this device speak of cardiorespiratory arrest, of care for a newborn, of a worker whose hand gets trapped in a machine … If her mobile rings, it means that it has been "activated" to go to any of these scenarios. On the other side of the line is the head of service who gives you more details about what is to be found, so that you arrive at the interventions with as much information as possible.
What affects the most is what happens closer. To not miss anything, subscribe.
Subscribe
"We cannot use psychotropic drugs when we intervene, and neither would it. I remember one day when a colleague told me that she could not support her mother because they had already given her so many lorazepam that she fell asleep, it was a missed opportunity to accompany her in those first steps after the loss, "she says. The police officers and the Civil Guard, who are usually in charge of delivering the bad news, appreciate your presence. "They leave you as long as it takes," he points out. At times, Fernández and the rest of the psychologists have even had to attend to their own medical colleagues after some especially traumatic interventions. His fellow nurse Alberto intervenes to say: "For physical ailments, there is a protocol, for feelings, no."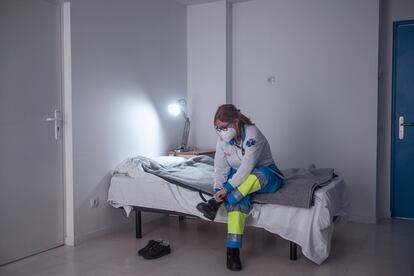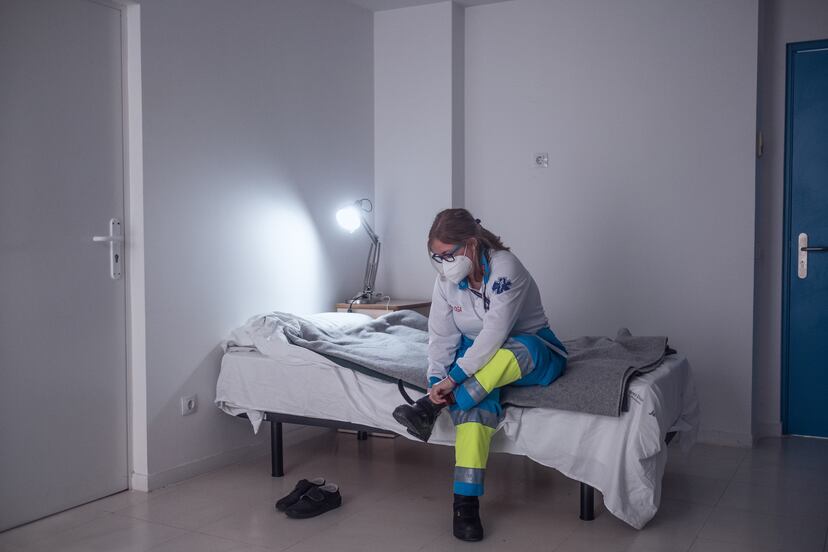 The incorporation of these professionals to the daily service responds to the growing concern for mental health that is permeating the public agenda. Although the steps are discreet. The six psychologists of the Summa, five women and a man, accompany in the first phase of the duel. From that moment on, they recommend referring public health professionals to help them navigate that path. In Spain, there are six psychologists for every 100,000 inhabitants according to the latest data. "It is true that there are also associations that do what they can to help family members, but in general, psychologists continue to be a luxury object," admits Fernández.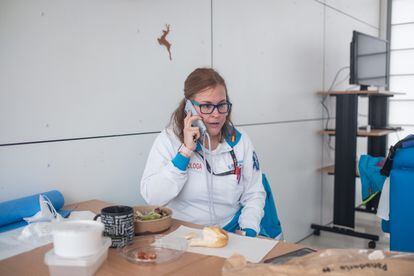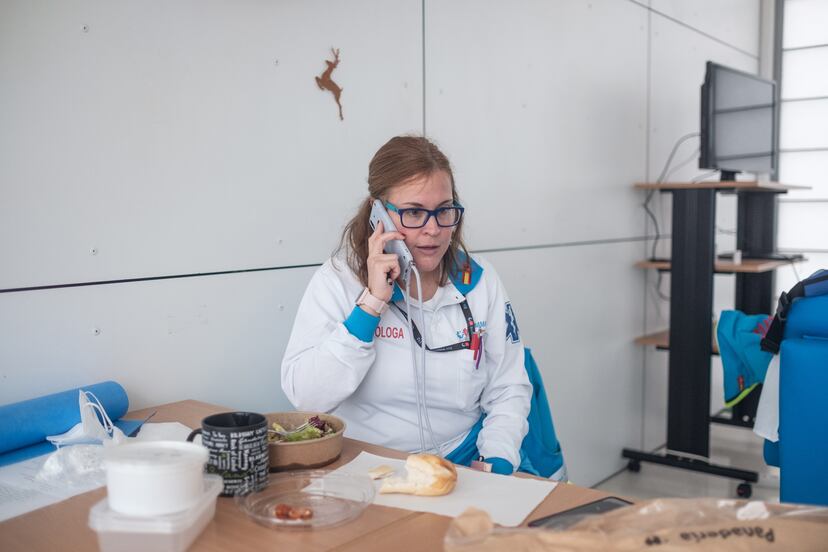 She previously worked with drug addicts, in an oncology ward and in a psychiatric center. Recognize that, without first having experienced such experiences, it would be difficult to endure the work in the Summa. A day to day in which, for example, they deal with sexual abuse. "In those cases, the male agents are almost always left out, only the women are there, and you have to be very careful with physical contact, and give that woman, who at that moment is completely in shock, her space" , Explain. He has also had to act in some homicide, scenarios in which rage tends to reign: "They don't understand how it could have happened."
"What worries most often when you arrive at a place where there has been a sudden death, is the silence. There was a day when a family member got so nervous that he even threw a table into the air, because that worries me less than someone else who is unperturbed ", he admits. Those, the ones who keep the silence, are the ones who look and nod their heads, but are not really listening.
The psychologist assures that age is not a reason to go to one service or another. "The death of an 85-year-old grandmother due to stoppage can be just as traumatic for a grandson who has been raised by her as that of a young person," he says while finishing a salad and repeats an emergency services mantra: "Eat when you can because you never know when the next time will be ".
Subscribe here to our daily newsletter about Madrid.

elpais.com