The work processes of artists and writers have generated a good amount of bibliography over the last hundred years, either described and commented on by themselves in a conversation format (as in the case of the interviews with the journal's writers). The Paris Review, recently compiled by the Acantilado publishing house) or studied by other writers or academics. An example of the latter are the two books on creative processes by the American Mason Currey entitled Everyday rituals: how artists work and Everyday rituals: the artists in action, both published in Spanish by Turner.
The latest bibliographic novelty in this regard, entitled The Borges method (Editorial Ampersand), is a very documented illustrated essay about the manuscripts of Jorge Luis Borges. Its author is the American academic Daniel Balderston, director of the Borges Center at the University of Pittsburgh, who has dedicated several decades of his life as a researcher to the work of the author of The Aleph. The book consists of eight chapters, each one dedicated to a type of Borgian material (notes, notebooks, revisions …), as well as several appendices in which the different types of manuscripts are reproduced in excellent quality —both loose-leaf notebooks — which Balderston comments on and painstakingly analyzes throughout the study.
Borges practiced a writing of uncertainty, as he showed frequent doubts about the possibilities that in turn would allow him to access further possibilities
The curiosity that the essayist felt about how his readings are distilled in Borges's work and how his literature evolved through what he read and reread is the engine of this essay, which is part of the so-called genetic criticism, a line of research focused on the work materials prior to the final text of a literary work. In it, Balderston examines more than 180 manuscripts of Borges – among them those of his famous stories Emma Zunz and The Garden of Forking Paths— to find clues about the habitual writing processes that the Argentine writer followed, which can be found both in his notes in the margin and in his drawings, or even in the annotations he made on the cover of a notebook, later used for two of his essays on narrative theory.
The American essayist recognizes the importance that other previous texts of a similar nature have had on this work, such as Borges, books and readings (Ediciones Biblioteca Nacional, 2014), by Laura Rosato and Germán Álvarez, in which the authors transcribe the annotations that Borges made in more than 250 books that are now in the Argentine National Library, although in this essay he particularly highlights the meticulousness with which he conducts his research, comparable to the thoroughness of the author's own notes on The Aleph. Balderston does not leave any loose ends and sometimes becomes the writer's graphologist and paleographer when he detects slight changes in his handwriting and his signatures and tries to understand the reason for its evolution and the causes that led him to choose a specific typeface. Thanks to the exhaustive investigations of Balderston, Borges appears to us in this book as a true "contaminated with literature", an expression with which he once defined himself.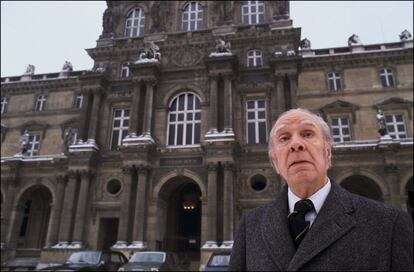 The learning that we extract from an essay of this type may not provide us with formulas to become epigones of the Argentine writer, but it does provide us with a view to peering through a peephole at his hesitations as a writer —the lists of titles for indexes of possible books are an example— and to read it with a new look that banishes the widespread belief that the citations and references to other authors that Borges uses so often are apocryphal, which is not true, since he conscientiously noted their origin (Bioy Casares attests to this in his diary), although in his stories he frequently uses the rhetorical device of pretending that his narrators do not remember exactly where they obtained the information they share with readers. Likewise, Balderston's inquiries reveal to us that Borges practiced a writing of uncertainty ("Borges writes from a position of radical uncertainty about radical uncertainty," Balderston maintains), since the Argentine author showed frequent doubts about the possibilities that his instead they would allow him to access further possibilities, which is clearly reflected in his scoring system.
To know first-hand how Borges wrote some of his works, we have the short book entitled The Writer's Learning (Pocket-size). It is a transcript of the lectures that Borges gave at Columbia University in 1971 about his story 'El otro duel', several poems written by him and a few translations of his into English. There they gutted the texts, paragraph by paragraph and verse by verse, between his translator Norman Thomas di Giovanni and himself, and from these sessions we obtain detailed information on the diverse provenance of the materials that make up the finally published texts.
'The Borges method' opens the door to a world inhabited by minds that processed information in an almost artisanal way
Whereas in The Borges method, Balderston opens a door not only to the writer's mind, but also to an intellectual universe that today is distant to us, in which bibliographic reference management software such as Endnote or Zotero had not been conceived, and where the way of recording ideas and organizing them by academics, writers and other workers of the word and information went mainly through the annotation by hand, either in notebooks, index cards or loose sheets. In short, a world inhabited by minds that processed information in an almost artisanal way.
Finally, and linked to contemporary ways of exploring and disseminating writers' paratexts, we currently have the podcast Julio's library, focused on the collection of books that belonged to Julio Cortázar and that are preserved today at the Madrid headquarters of the Juan March Foundation. Thought and carried out by the writer and journalist Bruno Galindo, the podcast is an informative and playful bet whose mission is to bring to light the annotations, dedications, underlines and any other marginal writing or tiny piece of paper found in the books on which Cortázar laid his eyes and, very often, also the pencil.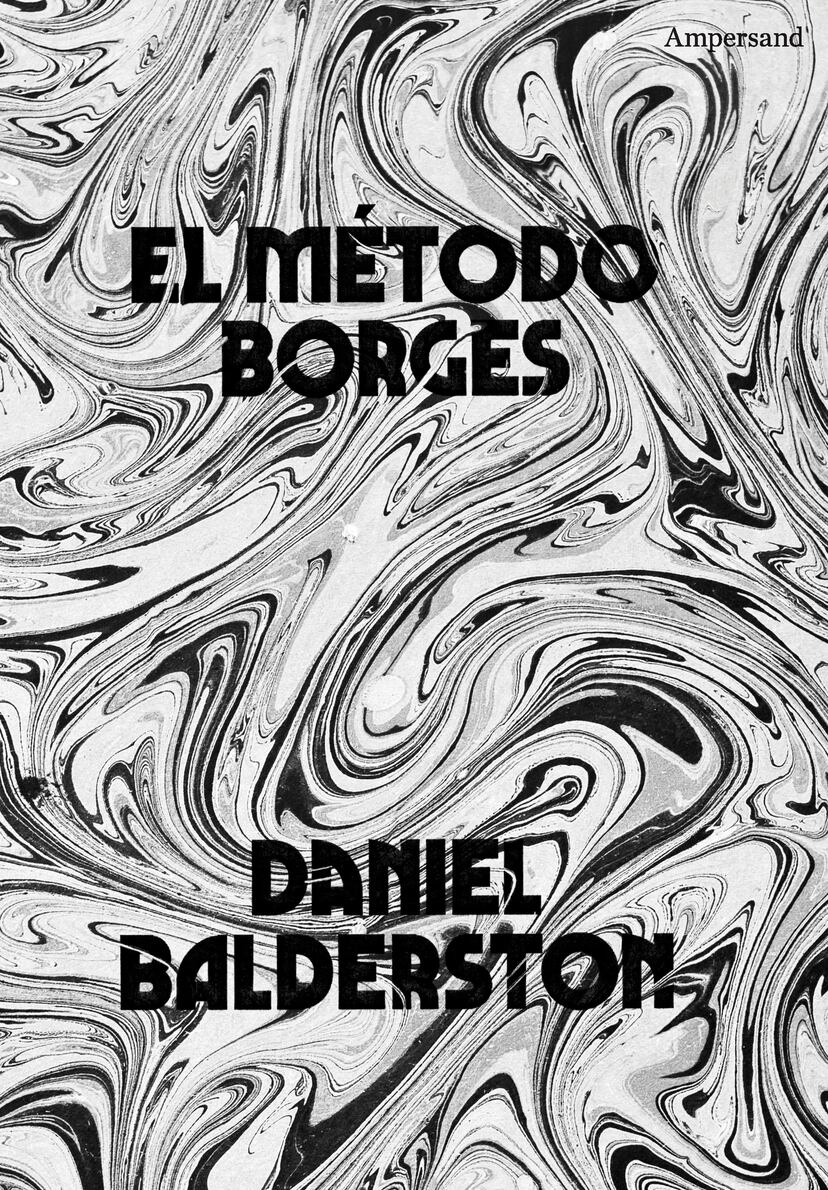 Daniel balderston
Editorial Ampersand, 2021
350 pages
You can follow BABELIA in Facebook and Twitter, or sign up here to receive our weekly newsletter.
Sign in to continue reading
Just by having an account you can read this article, it's free
Thanks for reading EL PAÍS



elpais.com
George Holan is chief editor at Plainsmen Post and has articles published in many notable publications in the last decade.