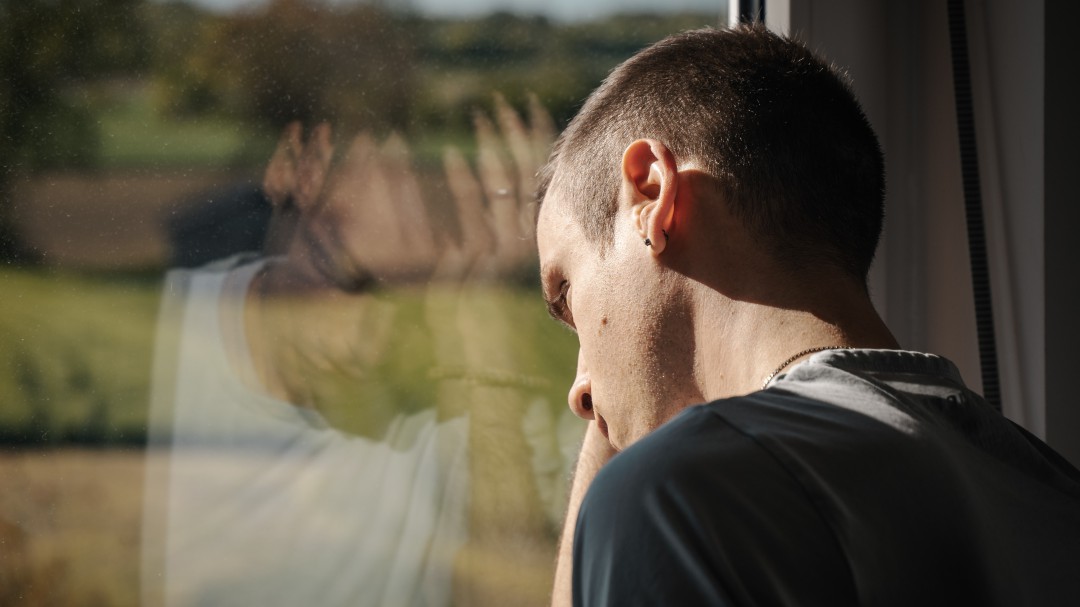 Bullying is responsible for around 200,000 suicides a year among young people between 14 and 28 years old, according to a report carried out by the World Health Organization together with the United Nations. In addition, a study by the NGO Bullying Without Borders ensures that within the European Union, up to 24 million children and young people a year are victims of harassment and abuse due to bullying.
It also points out that in Spain this type of harassment has grown in most primary or secondary schools and that there is, according to the report, "a worsening in the intensity of the attacks and in the unlimited aggressiveness of the boys."
School bullying, the main cause of suicide in young people
Behind these data, startling in itself, are hidden stories like those of Jose Manuel Lopez, who lost her 15-year-old daughter Kira in May 2021 in Barcelona. Since then, he tells La Ventana, he has become a forceful activist against bullying and suicide, mainly because "when something like this happens to you, you think your case is exceptional, which is rare, but then you meet other parents to those who have had the same thing happened and there have been many more, and that after you the same thing continues to happen and nobody does anything, it is accepted ".
In Kira's case, her father explains, ten days after her death she received an email to her school email account, in which she said "die, die." "My daughter committed suicide one morning at eight, when she was going to school," says José Manuel, "I understand that she did not want to get there that day."
School is a hostile environment for many young people who, far from finding support in the institution, feel abandoned by it. Teachers do not always respond correctly to these situations, not for lack of interest, but for lack of tools.
What is done from the centers?
This is the opinion of Dolors Sanahuja, a teacher who worked for forty years in various institutes in Barcelona and who has written the book 'El que vaiglear a secundària' (2021), from the EUMO publishing house with anecdotes and reflections on her teaching experience .
"An ESO teacher has to be eager to learn. I've spent my life doing social media and I'd like to know how many boys have been helpful in learning about the Civil War. The important thing is to ask them questions, make them think " https://t.co/4UuH07GAFF via @diariARA

– Eumo Editorial (@Eumo_Editorial) January 10, 2022
"It is a very complicated issue that we do not know very well how to deal with it", the teacher explains in La Ventana, "everyone is throwing off responsibilities and there is little awareness that it is an issue that is there and that it is responsibility. of the entire educational community, understanding the educational community as teachers, parents and students ".
She makes a distinction between what a teacher can do by himself and the tools that the system provides for it: "If one understands, as is the case with most centers, tutoring as a simple check if it is missing or if it is not lacking, if it is approved or suspended, that is not a tutoring, that is administrative control ".
"For example, I have a class and I see that I have a student who is isolated, who is not related to the rest of his classmates. It is not necessary that they bother him expressly, because if the adult is in front it is very difficult for a student to annoy others in front of a teacher. This would be the one to detect quickly ", he explains.
"But then there is the subtle bullying, the one that is organized through WhatsApp, the bullying that is organized through the different social networks, or in the courtyards. Here if the teacher does not have a very close contact with the students, he does not detect it ", he denounces.
This contact, he adds, cannot be given due to the lack of hours arranged for it: "You cannot meet a student if it turns out that there are only two class hours scheduled to attend, one to the entire group of students in the classroom and another to serve parents. When can individualized attention be given? ".
Behind the data
Araceli Oñate, an expert in bullying and author of a landmark report on bullying in Spain, the Cisneros X report, has also come to La Ventana to discuss this issue. Since the publication of this study, in which 25,000 schoolchildren participated , 15 years have passed. Already then, one in four schoolchildren between the ages of seven and 18 admitted being accused by classmates.
In preliminary results of new studies, explains Oñate, this data "is multiplied by two, that is, one out of every two students in Spain when they arrive at the university report frequent and systematic abuse behaviors, unpunished, from the defenselessness in the classrooms of primary school and high school".
"Unfortunately, one wonders what are those ineffective programs that turn their back on prevention," adds the expert on bullying, who emphasizes the obligation to ask children, since "they have the right to be heard."
"Periodic, early and early evaluation, as happens with the identification of cancer in an early way and with periodic evaluations, would be the way to identify early and nip these situations in the bud", he concludes.
As reports and studies on the subject add up, young people continue to suffer in silence from bullying. Suicide continues to be the main cause of death among young people between 14 and 29 years old, and this forces us to put in the spotlight what happens in the classrooms and fight for prevention, in order to avoid that, like José Manuel , other parents have to suffer like him again.



cadenaser.com
George Holan is chief editor at Plainsmen Post and has articles published in many notable publications in the last decade.