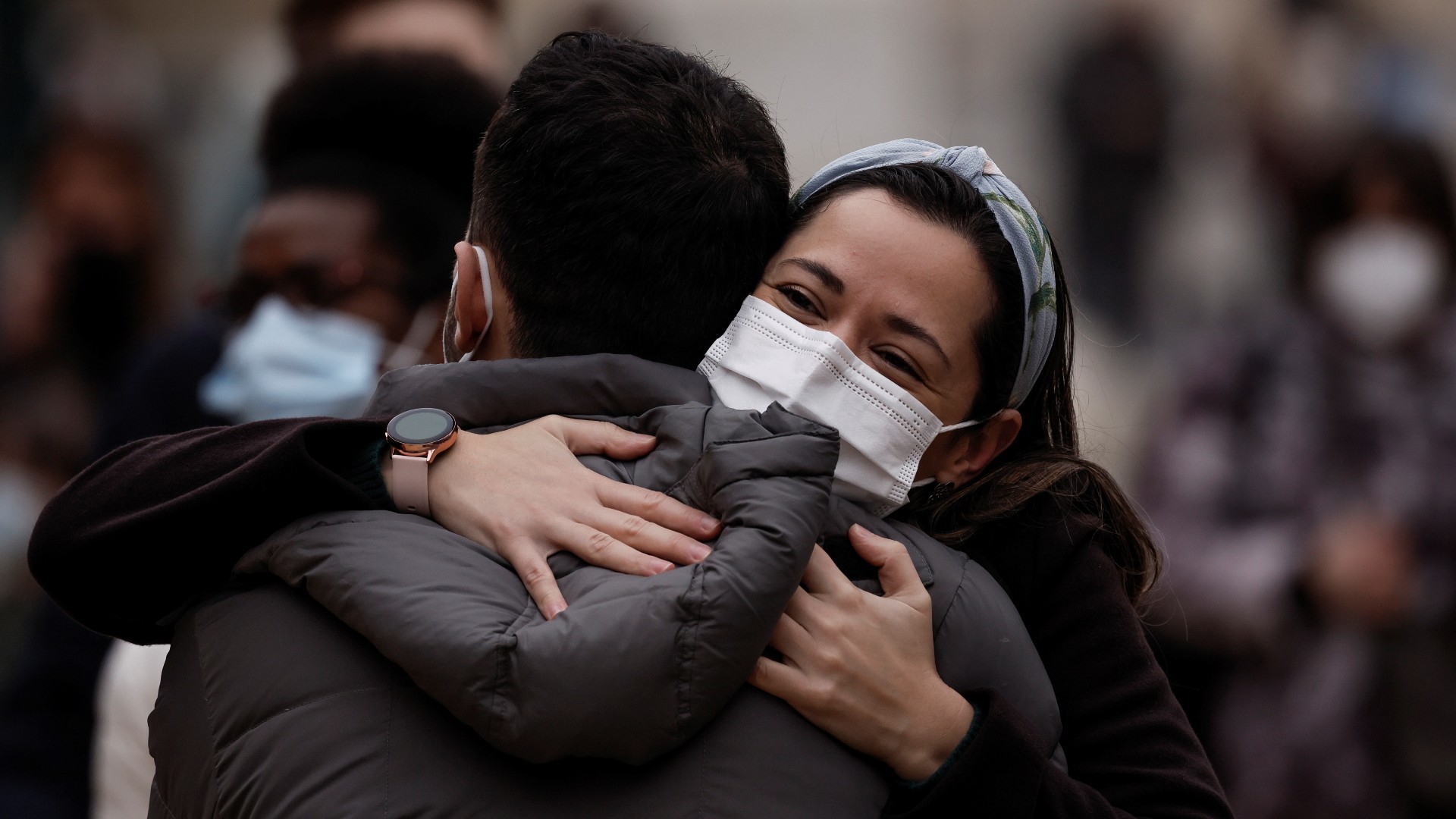 As of Friday, it will be mandatory to wear the mask not only indoors, but also on the street. The Official State Gazette (BOE) has published this Thursday the decree law approved by the Government that makes this measure effective. The President of the Executive, Pedro Sánchez, announced at the conference of regional presidents the return to this obligation, six months after it was eliminated, and in view of the large increase in coronavirus infections that Spain has experienced in recent weeks.
The Minister of Health, Carolina Darias, has justified this measure to avoid "crowds in cities at this time", as he assured this Thursday after the extraordinary Council of Ministers.
We review what exceptions are included, who should bring it, when, and what penalties there may be if this rule is violated.
When will I have to wear the mask?
Indoors, such as shops, or bars and restaurants as long as it is not being consumed, in transport and now also outdoors, even if a distance of more than 1.5 meters can be maintained. It will be mandatory "in any outdoor space for public use or that is open to the public", as can be read in the BOE, which implies that it will have to be carried on the street, in parks and, as a general rule, in any open space, except for certain exceptions published by the BOE. As Darias has summed up, "Every time we go out, we have to go with it on."
When can I take it off?
The decree establishes certain exceptions for the mandatory nature of the mask. It will not be necessary to take it outdoors "during the practice of individual sports" and also "during activities that are not of a sporting nature, but are carried out in natural spaces". All this provided that you can maintain a distance of more than 1.5 meters with other people who do not live together.
It can also be removed by those traveling by boat when they enter an individual cabin, an exception that was already included in Law 2/2021, of March 29, 2020, which made the mask mandatory for the first time. However, the mask will once again be compulsory on deck, even if there is a distance, unlike what was stated in the last decree, last June.
It will not be mandatory inside residences, centers for people with disabilities or similar spaces, as long as the vaccination rate is higher than 80% with the full schedule and booster doses. This last exception does not apply to external visitors or to workers at these centers, for whom the mask is still mandatory at all times.
Who is exempt from wearing a mask?
As already stated in the first law, they are those under six years of age, people with respiratory diseases, are exempt from wearing it that may be aggravated by the use of the mask, those who do not have autonomy to take it off, those who present "behavioral alterations that make its use unfeasible."
It will be possible to go without a mask in the event that, "due to the very nature of the activities, the use of the mask is incompatible", although the legislation does not specify what activities are involved.
Until when will the measure be in force?
Darias has clarified that it is a "temporary" measure, which will be in force for "the essential time until the current epidemiological situation improves", with a large increase in incidence.
The decree empowers the Government to modify the law on masks "when a worsening of the epidemiological situation has been found" or an "improvement" of the same, always according to the system of indicators of the Interterritorial Council.
Can I be fined if I don't wear the mask?
According to the law, failure to comply with the obligation to use masks will be considered a minor offense and is sanctioned with fine of up to 100 euros.

www.rtve.es
George Holan is chief editor at Plainsmen Post and has articles published in many notable publications in the last decade.