Could you live on paddle tennis?
Yes, it gave me to pay the costs, which are many.
But live?
Live? You survive. I covered my living expenses, my training and I didn't ask for much more because I can't.
Javier Concepción became a Master's reserve and was part of the number 10 couple in the world. However, at the age of 27 she left him in search of stability. As for all professional padel players, advertising was essential for Javier, who on some occasion suffered defaults, a problem suffered by many professionals in the world. "I saw the future with uncertainty," he tells Cadena SER.
After 15 seasons on the World Padel Tour (WPT), Gerard Company hung up the shovel in 2019. He responds with kindness to the call of Cadena SER from his much loved Girona. He admits that, despite becoming number 23 in the world, he could never make a living from paddle tennis. "I always had to work, I always had to teach and manage a club. All the money I earned in classes I invested in trips to compete. I threw myself all day, you ended up busted, it was very hard," he details.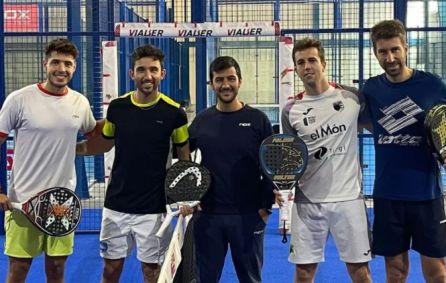 "After training I would eat as much of a sandwich as I could in the car and from 1:00 p.m. until night I would throw myself out teaching classes (as a teacher). There were many trips, a lot of sacrifice, I alone with the car, meals, a lot of time away from home … It was very hard, "he adds.
It is difficult to find a Spanish town that does not have one or more paddle tennis clubs 10 kilometers away, and finding a free court is an odyssey for players who have not booked several days in advance. That paddle tennis is the fashionable sport in Spain is undeniable and the data supports it. According to the Higher Sports Council (CSD), it was the sport that grew the most in Spain in licenses from 2016 to 2019: it already has more than tennis and in the last ten years they have skyrocketed by 283%. The data after the COVID-19 pandemic are not yet public, but they promise to support this growth due to the boom that has occurred in recent months. This is even more striking if we take into account that, unlike other sports such as football, basketball or volleyball, paddle tennis is eminently disputed by non-federated amateur players – not licensed.
Spain is the cradle of paddle tennis thanks to the World Padel Tour (WPT), the world's leading organization. Of the 19 most important tournaments that are played in the 2021 season, 14 are in Spain, where athletes from all countries of the world come to try to dedicate themselves professionally to paddle tennis.
However, despite being the tenth sport with the most licenses and being on the lips of more and more people, only 1.6% of High Level Athletes (DAN) in our country are paddle tennis players. Specifically, 90.
11,000 kilometers for a dream
Federico Mouriño decided at the age of 19 to leave behind his friends, almost his entire family and his life as he knew it in his native Argentina to pursue his dream. Now he is 22, he is number 125 in the WPT and he continues to fight every day to succeed. He is part of the tournament, he is professional, but he does not earn enough income to live: "I have to teach to support myself. If not, it is impossible. I teach every afternoon. In the morning I train for about three hours, plus a game on some days and every day in the afternoon I give classes from 16:30 to 22:00 ", he explains.
Fede has sponsors who bet on his youth and his performance in the best paddle tennis circuit in the world, but it is not enough. "He does not give me to live," he laments. "Your hours of teaching are hours that your rivals are taking advantage of to train or rest," he adds.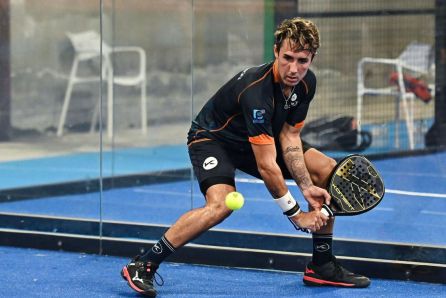 You have to pay out of pocket for travel to play, accommodation and food while you are away from home in the different WPT tournaments throughout Spain and abroad, and you do not get any help. Each trip is organized with four other players from the circuit to go in the same car and sleep in the same room with the aim of reducing costs: "It's all out of our pocket … We have to look for life a little more to make it profitable, if not impossible. " "It's tough, but it's what I like," he summarizes firmly.
One of his idols, like anyone who has been following paddle for years, is Carolina Navarro, number 1 in the world for nine years. At 45 years old, she is still in the top: she is number 18 on the circuit and continues to fight a lot. Carolina tells us that she does live from her activity: "I am lucky to be able to do it, because not all players can. In fact, quite a few, there are very few of us who make a living from paddle tennis." Carolina has received award money this year as she has won a Challenger, has been a finalist in two more, a semifinalist in another and has reached the quarterfinals of Master tournaments up to three times, the most important and best paid.
However, it is a volatile payer that allows him to support himself: "You live off your sponsors. In my case, I would tell you that 80% of my salary is from sponsors." That is the most 'fortunate': "Practically all the players teach or do some other work apart," she laments.
She is one of the best players in history, but professional padel does not ensure her future. An injury can dry up his winnings, as did the quarantine, a few months that, he remembers, lived with anguish: "There was the uncertainty of whether the sponsors would pay us. That was the biggest concern of all the players because it was not stipulated in our contracts and, obviously, we could not carry out our activity telematically. " "In the end, we charge from practically all the sponsors, but when you don't know what is going to happen … That uncertainty was difficult to manage," he recalls.
His arrival at the top of the paddle tennis was not a bed of roses, since for approximately six years he had to manage a club and teach while competing. His perseverance kept us from missing one of the greatest talents in history.
Young people, against everything
Kike Fernández was one of the greatest young talents of paddle tennis in our country. He was champion of Spain in minors – lower categories— on three occasions, but never made it onto the circuit. He fondly recalls how he beat Javier Rico Dasi, the current world number 15, in a final.
"I had no means. The only help that I have received for having dedicated so much time to paddle tennis is to be a High Performance Athlete," he says. This facilitated him access to the degree of Aeronautical Engineering – since High Performance Athletes can access any career by passing selectivity -, but not live off his passion: "Sponsorships are not something like a State scholarship. Sponsorships maybe it's three or six months and many don't even give you money. "
He did not receive any assistance to take the step to be professional. "If there was any help it was from the school as staff, nothing stipulated. Make the dates of the exams more flexible or something, but no help from federations," he laments.
Now, at 23 years old, he finishes his Aeronautical Engineering career and continues to enjoy paddle tennis as an amateur. "I am up to date on everything, I find out the second of the news, I am watching all day," he tells us.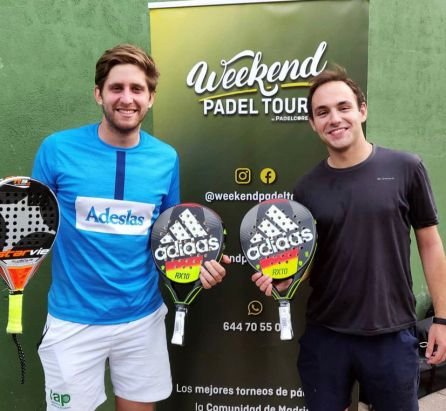 How do players get paid?
It is an easy answer. Based on your performance in tournaments. Players receive prizes based on how far they go in the tournaments and the amounts vary depending on the type of event: from Challenger a Master's degree. In addition, the top 100 players in the WPT ranking receive an annual fix that varies according to their position. In the case of female players, less than 60 are paid annually.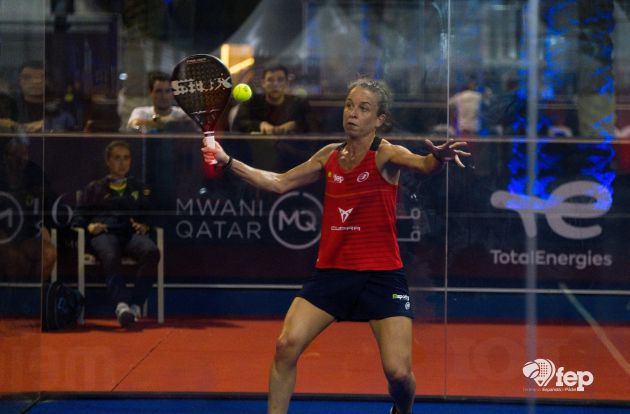 Not even the best in the world have had it easy. Patty Llaguno – number 8 in the ranking – and 'Coki' Nieto – number 19 – respond to SER from Doha, where at that time they were playing the World Cup with the Spanish team. Patty remembers that in her early years "it was hard to reconcile having to train, compete and at the same time teach and look for yet another source of income." Now he has the resources to dedicate himself to professional paddle tennis, although he warns: "I go year after year."
The rise of Jorge 'Coki' Nieto is dazzling. At 22 he already rubs shoulders with the best. He still lives with his parents and admits that "it is very complicated." "There are players who are professionals who cannot dedicate themselves exclusively to sports. There are many who have to teach and cannot make a living from paddle tennis," he admits. He explains that he was "lucky" because he received a scholarship from the Damn Foundation: "If I hadn't had that support, I would have had to make a bigger financial effort."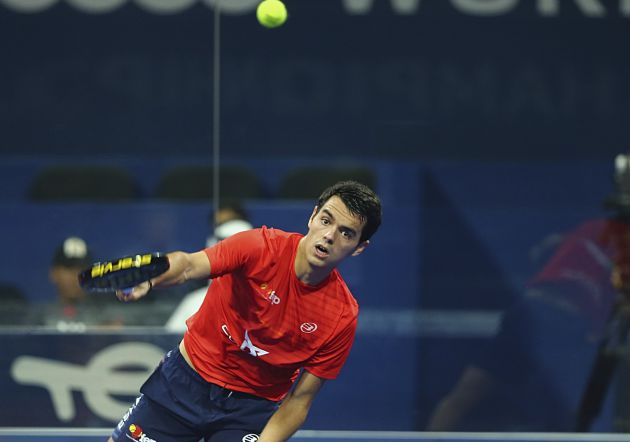 According to WPT sources, there are only about 30 players and 20 players who make a living from paddle tennis in Spain. However, many agree that the next few years are very promising. "In the future, more paddle tennis players will be able to live, it is a booming sport," says 'Coki' Nieto. Patty Llaguno agrees: "Paddle tennis is growing at a very high rate." Javier Concepción's analysis is similar: "World Padel Tour has made a very big bet to take the circuit forward and I think that little by little it is achieving the objectives that it set itself a few years ago."
With great power comes great responsibility, and it is what the organizers have to prevent talents such as those of Kike Fernández and Javier Concepción from being lost, that players like Fede Mouriño do not find so many obstacles along the way and that impeccable professionals such as Gerard Company obtain the revenue they have earned during so many years.
The signature of Nico Cruz
Journalist specialized in paddle tennis
Paddle tennis has evolved a lot at the media level. However, this evolution has not kept pace at the level of conditions for the players.
It seems that they have forgotten a bit about the players. The top 20 or 30 do not care because they earn a lot of money both from prizes and from sponsors, but the others need to teach to be able, I am not telling you to live well, but to pay themselves what this whole circuit and their trips entail. Next year World Paddle Tour will have many more trips. For any player who does not have a huge sponsorship or win a lot of money for prizes, going to Miami or Mexico is a chimera.
This coming year will not be solved, but the next one. How? With the renegotiation of player contracts. There is not only the option of WPT. WPT has offered them different things and they have turned them all down so far because it seems like they have finally joined in and are starting to look a bit for the players who are not that high.
Lisandro Borges, the organizer of the Buenos Aires tournament and the America vs Europe tournament, proposes a new circuit with a very powerful investment fund with millionaire prizes. It would be idyllic. He would not be able, as he says, to equalize male and female at the level of prizes, but he would be able to truly professionalize both and that whoever wanted to start from scratch would not have to bet his whole life to enter.
In addition, there is APT, which has been very good for different players who entered the frame and stayed in the eighth or quarterfinals. Thus, the competition is distributed a little and is more accessible.
The objective is that the paddle ends up being Olympic. Much remains, but all that happens due to greater professionalization and because more countries are represented, travel to more countries and for this you need more players to be able to afford the trip and not only the dream of a select few.



cadenaser.com