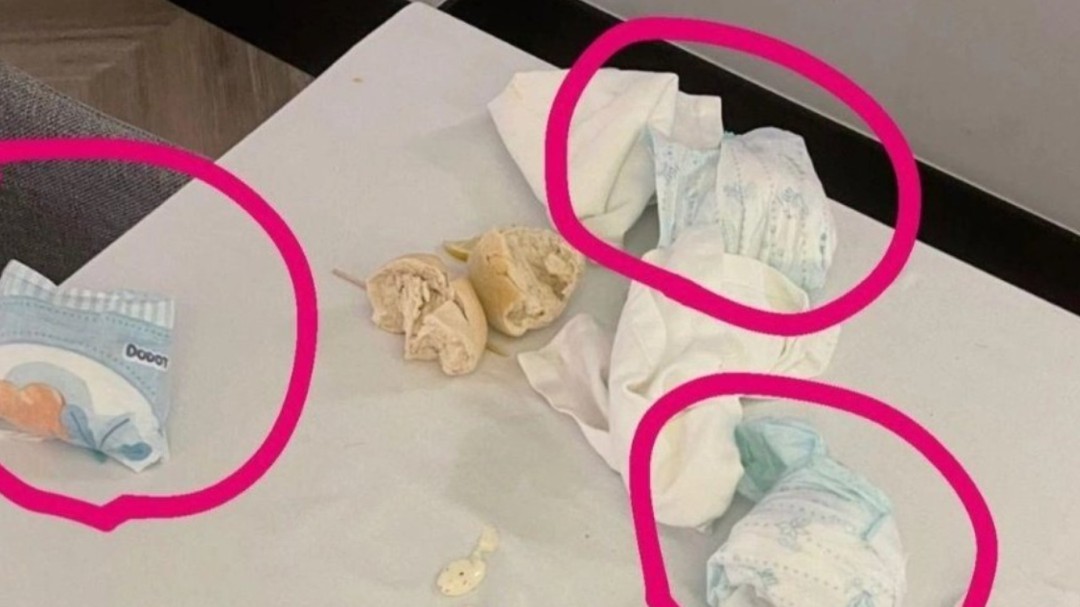 Social networks are used to report various aspects or situations with the intention of making them public so that, as far as possible, they do not happen again. It is the case of the account 'I'm a waiter' which has recently shared an image capable of generating numerous comments, the vast majority of them in support of the complaint.
"Please, if you have small children do not do this", has written the author of this account. In the image you can see a table that from the context looks like a bar or a restaurant. Several used baby diapers appear next to the remains of pieces of bread.
The comments are very diverse. One points out that this scene occurs "more often than people think" and qualifies it as "wacky." Another user explains the way in which he acts when dealing with this common parenting gesture, such as changing diapers. "If I don't have a place to throw my children's diapers, I leave them in the bottom of the car in a plastic ball and when I can, I throw them away," he sums up.
There is also room for comments critical of the circumstances of the context. "Was there a changing table in that place? Were there garbage facilities for diapers? Were there facilities? That is dirty but if there are no means, these things happen," reflects one of the users of the social network.
The account of other similar situations has not been lacking either. "This morning a person, for not calling it another way, left me a 'little gift' the same and when I told him that it is not left there, that it is thrown away that he had it right next to it, he told me to my face : 'What do you want me to take home?' I said wait I'll give you a bag, "he explains.



cadenaser.com