"When you can't win, you have to try not to lose," lamented José María Giménez, collapsed after blaming himself for Messias' header that left Atlético on the brink of elimination from the Champions League. Atlético need to win in Porto, for Milan not to win against Liverpool at San Siro, or if Pioli's team wins, the victory must be by one more goal difference than the Italian team does. The tie is not worth the rojiblancos in any case.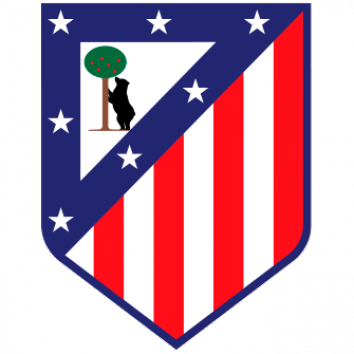 0
Oblak, Giménez, Mario Hermoso (Renan Augusto, min. 63), Savic, Marcos Llorente, Koke, Carrasco, De Paul (Vrsaljko, min. 76), Lemar (Correa, min. 63), Luis Suárez (Matheus Cunha, min 76) and Griezmann (Kondogbia, min. 80)
1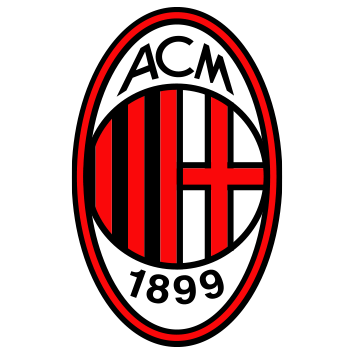 Tatarusanu, Pierre Kalulu Kyatengwa (Florenzi, min.64), Kjaer, Romagnoli, Theo Hernández, Brahim Diaz (Bennacer, min.77), Rade Krunic (Junior Messias, min.64), Alexis Saelemaekers, Kessié Franck, Sandro Tonali ( Bakayoko, min.64) and Giroud (Ibrahimovic, min.65)
Goals 0-1 min. 86: Junior Messiah.
Referee Slavko Vincic
Yellow cards Giroud (min. 26), Marcos Llorente (min. 59), Bakayoko (min. 66) and Theo Hernández (min. 92)
Giménez's sentence reflected Diego Pablo Simeone's plan against Milan that led the rojiblancos to a painful defeat. Playing not to lose did not mean any revenue for the rojiblanco coach. Not even this time it gave him to activate the stands, which ignored the coach's demands when, seeing the suffering of the team, he tried to execute one of his emotional choreographer numbers. The fans became desperate due to the continued loss of balls by their players and the lack of ambition that they detected in Simeone's libretto and in his subsequent changes. In the club there are also managers who show their disenchantment with the reserved image that the team transmitted. Obviously, Simeone is not questioned, but misunderstanding by the coach's proposal in a game in which winning was fundamental is latent. According to Opta, since at least the 2003-04 season, Atlético did not go to rest in a European match at home without finishing between the three suits.
This type of approach is beginning to be anachronistic for a team where offensive talent abounds more than defensive talent. Taking refuge in the defense of the spaces in their own field could already cost him the league title last season when, faced with a crisis of results, Simeone ordered a step back under his eternal mantra that "the team grows from behind." Only when Atlético returned to play in the opposite field, as they did in the first round in which they added 50 points, did they set the course in the final stretch to win the league title.
The retreat against Milan was shameless from the first minutes. It is still curious that Atlético's last setbacks in Europe have coincided with conservative approaches from the Argentine coach. Juventus' comeback in 2018 after the rojiblancos traveled to Turin with a 2-0 lead, the elimination at the hands of Leipzig in the Lisbon quarterfinals, the review of Chelsea in the two round of 16 games last season and Wednesday's stumble with Milan had a common denominator. On these four occasions, Atlético was more concerned with defending than attacking, on the scoreboard than on the game.
Europe has portrayed the most archaic and conservative Simeone in the last big dates. "They have studied us very well. We had prepared something and it did not go well; at half-time we tried to fix it, but in the last 20 minutes we have rushed, we have not won duels and it has cost us a lot ", Antoine Griezmann analyzed sadly.
Nor is it trivial to relate that Atlético's sufferings in this group stage respond to the game characteristics of its three rivals. Liverpool, Milan and Porto put pressure on high areas and this makes Atlético extremely uncomfortable. This is one of the great defects of the Simeone era, which has not finished providing the team with solid mechanisms to solve matches in which the opponent squeezes the ball out.
Except for a section against Liverpool in the Metropolitano (2-3) in which it equaled the initial 0-2, the story of Atlético's European matches in this course is that of a team tied up or overtaken by rivals who have identified this defect . Porto drew a 0-0 draw at home in a rough game with hardly any chances. At San Siro (1-2), until Kessi's expulsion, Milan passed over Simeone and his players with suffocating pressure. Only at the end, and with a numerical superiority of more than an hour, Atlético was able to add the only victory it has recorded in this group stage. At Anfield, Liverpool (2-0) devoured a team that again showed the same inability to leave their field with long or short combinations as they taught again this Wednesday. The records of the failed passes were alarming in some footballers, with Captain Koke at the top with 11 errors in the deliveries.
The inability to generate play resulted in Luis Suárez being replaced in the absence of a quarter of an hour without having signed a single shot. The same as Griezmann. Two other very significant symptoms of Simeone's conservative approach that forces Atlético to win in Porto by the more goals the better. This will be the only way to survive in a competition that in recent years has portrayed Cholo's more conservative approaches.
You can follow EL PAÍS DEPORTES in Facebook and Twitter, or sign up here to receive our weekly newsletter.



elpais.com