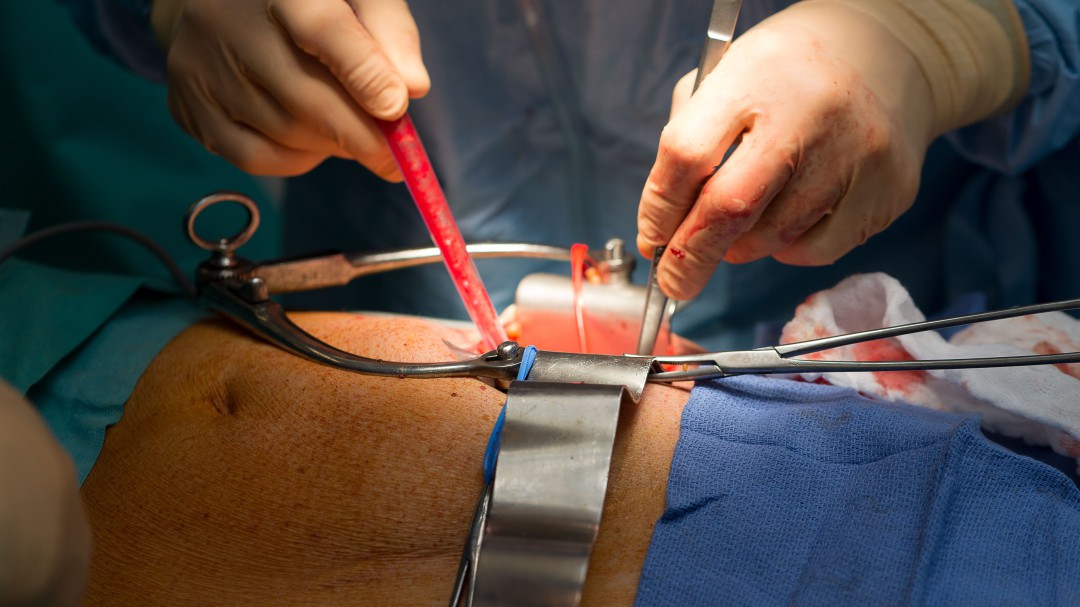 In the National Transplant Organization they are known as "good Samaritans." Since 2011, the year in which Spain accepted this figure of the altruistic donor, approximately 300 people have contacted the National Transplant Organization to be part of the process. This type of donor is the one who, normally, starts a chain of transplants: he donates his kidney selflessly to a patient -with whom he has no link- a relative or friend of the latter does the same with the second patient and so on.
70% of those 300 people started the evaluation process and finally 18 have been effective donors. "The good thing is that the donation of these 18 people, " says Marta García, nurse coordinator of transplants at the ONT," has benefited 55 patients diagnosed with end-stage kidney disease. This means that for each of the altruistic donors, on average, 3 kidney transplants are obtained, because, generally, they decide to start transplant chains to benefit more people ".
There is a specific model for evaluating the suitability of 'Good Samaritans' "it is designed so that the person who intends to donate, has full freedom to be able to abandon the process at any of its phases. In these processes, which are relatively long, can last several months, the person may find themselves with doubts or personal circumstances that prevent them from going ahead with the donation. This generally happens in the first phase when they receive detailed and specific information about what it means to be a living kidney donor. After this explanation about 30% of resignation ".
In the second phase, the studies begin in the hospital, generally under the guidance of a nephrologist. In this case, most of the people who cannot continue with the process is because they are detected some health problem that they were not aware of, such as high blood pressure, diabetes or any other incipient disease.
Finally a psychological study is carried out. In this phase, says Marta García, "sometimes it is discovered that one of the volunteers may be experiencing a mental health problem, such as depression or an anxious syndrome. In that case, they are informed that it is not the best time to do it and they are summoned for the future, when they find themselves in a better situation, that they can consider it again. Once these three phases have been overcome, we don't usually find people who back down ".
After the donation, the ONT does not lose contact with them "we constantly evaluate their quality of life and ask them how they have felt after donating. For now, none of the 18 people who have done it have regrets. In general they feel great satisfaction for having helped to improve the quality of life of other people ".
The testimony of the priest Manuel after donating his kidney at the age of 32
I made the decision when I was 30 years old and it took two years before I was able to donate. How did the idea come about? Well, in a very simple way. It was born from the realization that there are people who need it to improve their quality of life, not to be hooked to a machine. Since I was young I have been a blood donor and I am registered in the marrow donor registry. I have always had in the conscience that if I can help someone, I will do what is in my power.
He had heard of the living donation. She was close to the marrow donation of a friend and also the liver donation that a daughter made to her father, thanks to which he lived many more years after suffering from cancer. Knowing these stories I thought why not ?. I am a Catholic priest, my life is for others. This is how I understand being a priest, being given to others, to those who may need it.
The Good Samaritan giver does not put a face on the recipient. It is anonymous, but I am certain that it was a brother of mine. And I always say it like that. I have donated for a brother that, due to circumstances, I do not know. I have done it for the good of my own family.
The process was very long and very beautiful. For all the people who participate, the first thing of all is your health. Both the hospital and the National Transplant Organization prioritize that you are well. For several months you go through medical and psychological tests. You even have to declare before a judge that you act freely and without coercion. The process took several months. When they said yes, I was a candidate, I was delighted.
The donation was phenomenal. It was a relatively simple procedure because your kidney is removed laparoscopically. I had surgery on Monday and on Wednesday I was home. Now, I don't even remember that I am missing a kidney, I lead a normal life and I do not have any medical complications. It is true that, at the beginning of the process, the question arises as to what if the one that remains fails me? but that possibility is very remote compared to the real certainty that someone needed it. With which, given the certainty that someone needs it and the remote possibility that my remaining kidney will fail, it is proportionally a very small risk that one runs. It is also that they always prioritized my health, they always took great care of me.
So I was never afraid. For me it was something I could do and it was actually more difficult not to do it than to do it. I am happy that I did. I do not regret. If I had three kidneys, I would give two. It was a very beautiful process and I am convinced that it will have done good to the person who received it. In heaven, God willing, we will meet.
This is how Marta, a health worker, tells her experience after donating her kidney at age 50
I have always been a blood donor and, since it was created, I have been enrolled in the marrow donor registry. One day, coming home from work, I heard on the radio the testimony of a person who had donated his kidney and I said to myself: I am already 50 years old and it is a good time to do it. That same day I started up.
The truth is that I have never considered what the face of the recipient will be like because, the good thing about this system is that what you cause is the beginning of a chain of transplants. In my case I started one of seven patients and that is 'the wonder'.
In the process they are all facilities and you feel very accompanied from the first moment. It is very organized, they get you all the appointments so you don't waste time and, after donating, they continue to monitor you every year. If with age the other kidney begins to fail, they will detect it quickly. You are always in the hands of specialists and that is why I have never been afraid. I think you can't live in fear, if not, you don't enjoy anything … In life there are much more dangerous things.
I am a sanitary, I know the risks of a general anesthesia, of a laparoscopy. I have always known the risks that I have taken and they are far below the benefits that one gains knowing that you are improving the lives of seven people. I have never been afraid. Everything in this life has a risk, but he who does not risk does not cross the sea. When you reach a mature age you have to make decisions and move forward.



cadenaser.com